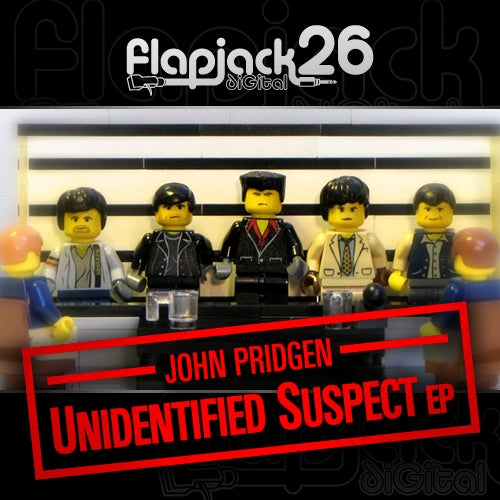 Release Date

2011-09-06

Label

Flapjack

Catalog

FLAPD26
The Unidentified Suspect EP came to fruition when one of the many cooks in the Flapjack kitchen dropped a heavy steamer in the bathroom, left the seat up, and didnt flush. There is some Unidentified Suspect that is the culprit here and John Pridgen, one half of Austin, TXs famed Sun City Hustlers, is here to tell the story with his new EP.

There is quite a pungent odor to this first cut called Funk Train. I believe this may be a clue to what the culprit was eating. It has a really well rounded funk soul aroma. The bass line and groove alone are enough to shake the bowels of any un-alarming jack junky. This is a good start bringing us closer to closing the case of the fleeing floater maker.

Steady Makin Hits thunders from down under a punch in the guts with its relentless bass line. The tasty key change in the middle of the groove rocks into a solo that roles through the digestive system like sweet corn on a hot summer day. Looking at the mess left behind this erupter of a tune, it seems that our culprit was eating corn. This tune sits right on top of a mix like the corn sitting on top of this funk making the eye of a poo pyramid. Hmmm this case is now getting really interesting.

I think we are getting really close to closing the case here, and our last piece of evidence is hip hop rocker Stunner. When walking into the Flapjack commode earlier today I was hit with a Stunner right in the nose hole. It was like a murder scene up in the can, just like this tune which absolutely murders dance floors with its slick hip hop vocal and stank ass hip hop breakdown which always gets the booties juicy.

Honestly, when I first heard of the heinous act that occurred up in the jackhole, I was pretty upset. Then John Pridgen showed up with the Unidentified Suspect EP and had a solid beat driven system to cracking this case. As it turns out, the guilty party was John Pridgen himself. Apparently he wasnt prepared to deal with the intense grooves he was about to lay down and it upset his stomach whose contents were unloaded in the Flap-jackhole. Case closed, but who is going to clean up the shitty mess?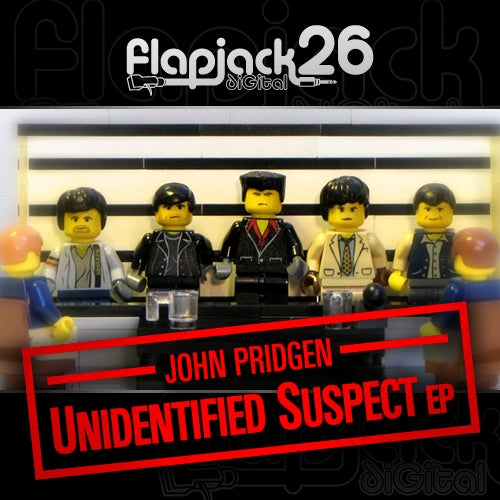 Release
Unidentified Suspect EP
Release Date

2011-09-06

Label

Flapjack

Catalog

FLAPD26