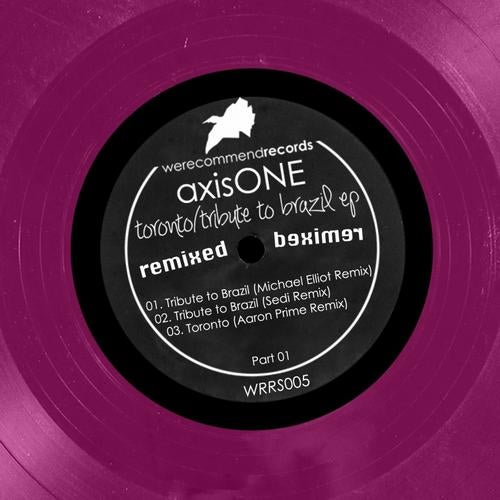 Finally, finally we can present to you some of the finest remixes that has ever been released on WRR! So fine it deserves to be on the WRRS series!
This time we've let a few talented artists get their hands on last years banger release by axisONE, the Toronto/Tribute To Brazil EP.

First up is none other than the greatly talented Swiss born Michael Elliot! Michael is no stranger to WRR and his remix of "All My Love" is currently #6 on WRRs Beatport chart.
For those who know Michael will not be disappointed with his remix of "Tribute To Brazil". For the first time listeners you will find yourself go back into time to a 80s sounding drum beat and a retro overall feeling signed yours truly Michael Elliot. Michael definitely puts himself on the map again with his signature sound and will catch your attention with his synth stabs and happy plucks.
Next up is Sedi, who I hope you all know by now and if you don't then it's about time you discover this amazing talent. Sedi has made several appearances on WRR and has delivered every single time, this one being no exception!
Sedi has transformed "Tribute To Brazil" into a dreamy, soft, floating masterpiece. With a bass line so gentle but sturdy Sedi creates the perfect mood accompanied by dreamy, cute plucks. In the breakdown we can hear the oh so great chords that is "Tribute To Brazil" and from this point on words can not describe what's to come. Let Sedi guide you through his magic world and just sit back and relax.
Making his debut appearance on WRR is last but not least, Aaron Prime. Aaron is taking on "Toronto" and has totally flipped the original mix from being a monster into something more subtle and groovy. The bass line is the key here and from time to time Aaron brings out the "Toronto" sounds and plays around with it. Almost halfway through your ears will thank you because of the tremendous breakdown which definitely is the icing on the cake of this remix. Just marvelous!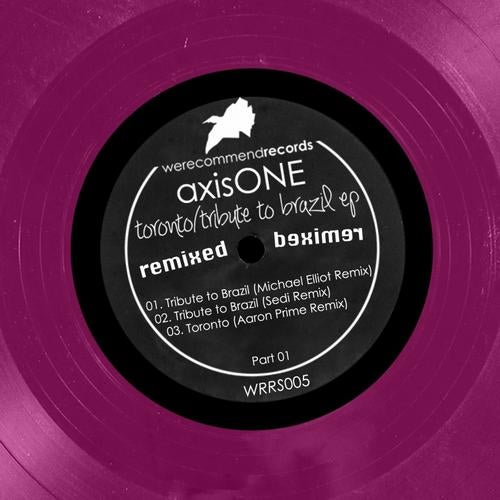 Release
Toronto / Tribute To Brazil Remixed Part 01 EP