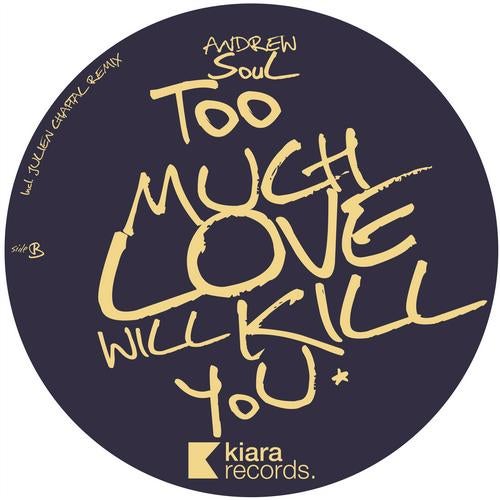 Support by: Nick Curly, Reboot, Karotte, Robert Dietz, Mathias Kaden, Soul Clap, Dj Hell, Brothers Vibe, &ME, Martinez Brothers, Adam Port, Lauhaus, Mihalis Safras, Shinedoe, Catz n Dogz, Edgar de Ramon, Lee Burridge, Danny Howells, Ramon Tapia, Jef K, Ewan Pearson, Lee Curtiss, Feygin, Jairo Catelo, Nico Lahs, X-Press 2, Affkt, DJ Ralf, Groove Armada, Stuart Patterson, Tom Findlay, Dj Madskillz, Hector Romero, Jackmate and many more...
Andrew Soul continues to shine as one of the most exciting young talents form his native Italy. His current "Switching Positions" ep on New York's Stranjjur imprint is winning many a plaudit and today he rolls into town with his latest offering on Kiara Records, "Too Much Love Will Kill You."
Andrew brings the funk with his deep bassy synth lines and pounding kick. He also continues to impress with his use of vocals, here using a pitched down soulful take. But its the bass that wins the day and takes control. Watch the girls move!
On the remix Kiara welcome Dutchman Julien Chaptal who dips his rework into some fierce NYC flavouring. Killer drum pattern and a twist of the vocal bring a whole new face to the original whilst creating a fearsome and equally potent groove.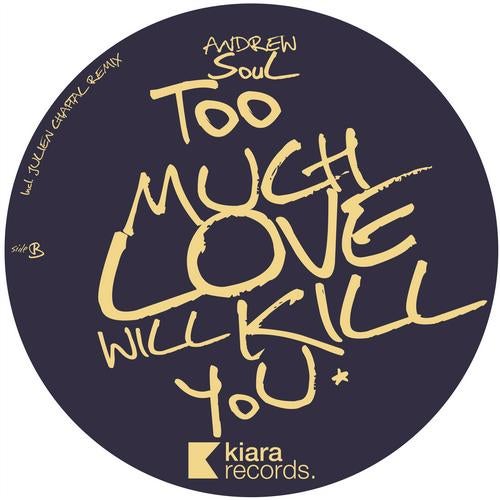 Release
Too Much Love Will Kill You Ep.