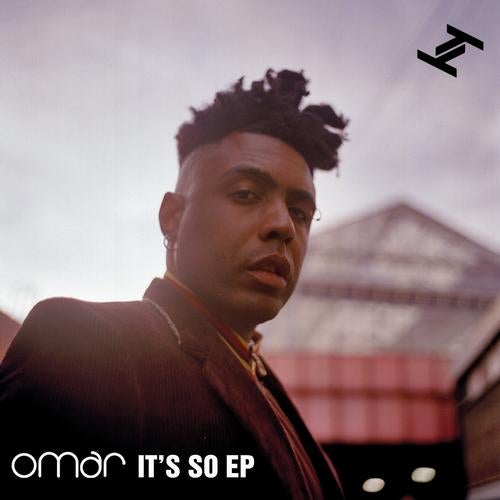 "This year's Carnival anthem" - GUARDIAN GUIDE
"LOVIN that!" - ANNIE MAC (BBC R1)
"A beacon of Brit funk" - BBC MUSIC
"The original nu-classic soul guvnor" - TREVOR NELSON (BBC R1, 2, 1XTRA)
"It's a bloody good record!" - MISTAJAM (BBC R1)
"Omar's one of my favourite artists ever!" - ERYKAH BADU
"When I grow up, I wanna be Omar" - STEVIE WONDER
"It's So..." is the second single from Omar's 'Sing If You Want It' album, which was re-issued to much fanfare on Tru Thoughts in July. The single is released on 14th November, the same day as Omar embarks on a major UK tour with Beverley Knight, taking in venues including the Royal Albert Hall - guaranteed to be a real treat for fans of real soul.
In addition to the lead track, this single package brings new music in the form of "It's So... (Scratch Professer Retwist)" and "Your Mess (Mark de Clive-Lowe Remix)" as well as the Zed Bias rework of the lead track, which has been going down a storm in clubs and on the radio.
Omar's 'Sing (If You Want It)' album - featuring collaborators including Stevie Wonder, Estelle, Common, Angie Stone, Rodney P and more - was re-released by Tru Thoughts on 18th July 2011 with the addition of two new bonus tracks, due to a heavy demand for the record. Since the re-release, Omar has been nominated for a MOBO, and featured in a piece in the Guardian about UK soul pioneers, amongst a slew of other media interest.
The last single - the Zed Bias collaboration "Dancing", released in June - made the BBC 1Xtra playlist, also picking up plays across BBC Radio 1 from DJs including Annie Mac, Rob Da Bank, MistaJam, Benji B, Pete Tong and Trevor Nelson (who also had Omar in for a Live Lounge session), and across Kiss FM, Choice FM and other stations. It was hailed as this years' carnival anthem in both the Guardian Guide and Metro.
Omar's sixth album, 'Sing (If You Want It)' is a bona fide soul classic and was all set to tip the UK soul sensation into the pop-star realm, once and for all, on its release in 2005. However, a series of setbacks - not least the sudden collapse of the record label involved, a week after release - severely dented its chances of breakthrough success. Hardly a flop, it impressively still sold over 50,000 copies, but as Tru Thoughts A&R and long-time Omar fan Robert Luis says, "it was so heavily anticipated, and with collabs from the likes of Stevie Wonder...well, everyone knew it could have sold ten times that". Having recently made contact with Omar through his work on Maddslinky's 2010 album 'Make A Change', Robert Luis found himself chatting to his soul hero about how they could work together to re-promote 'Sing (If You Want It)', as well as some exclusive new material that he had bubbling away, and the new, augmented version of the album is the result.
Omar's enviable career has seen him sell over half a million records, including the hit "There's Nothing Like This", in 1992, which captured the imagination of soul fans the world over; Stevie Wonder declared himself a fan on first hearing it, and vowed to work with him. Further releases on Gilles Peterson's label, Talkin' Loud, were followed by a move to RCA, for whom he cut two albums (including 1994's 'For Pleasure', on which he worked with legendary Motown producers Leon Ware and Lamont Dozier), notching up critical acclaim and introducing him to several more of his musical heroes and heroines. In 2000, the leading icon of the UK's resurgent soul movement, Omar released his fifth LP; 'Best By Far' was a self-produced set on which his interest in cinematic soundtracks and jazz rose to the surface. This time, Erykah Badu and MOBO winner Kele Le Roc came good on their promises to work with him. Robert Luis summarises: "Omar is just a hugely influential and talented artist, and importantly he has always been respected by fellow musicians, which is proved by all the people queuing up to collaborate with him."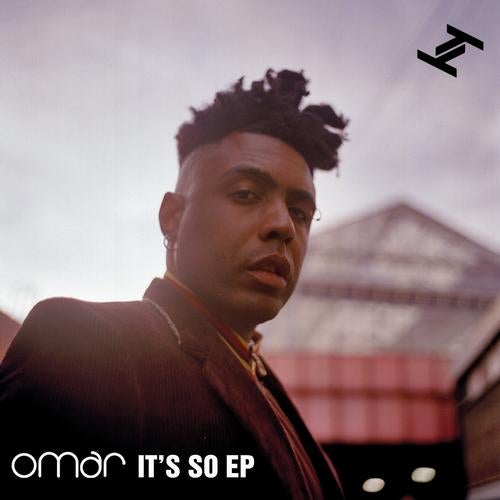 Release
It's So