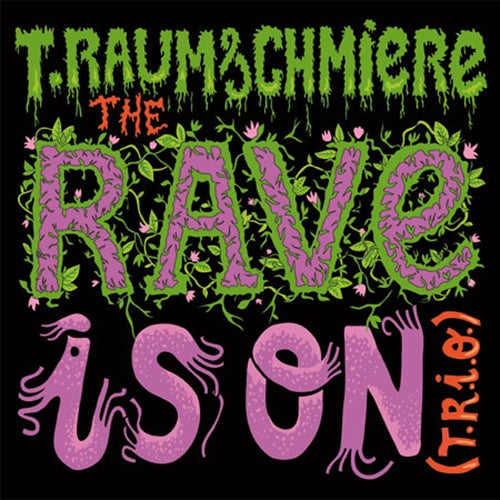 Release Date

2011-04-01

Label

Shitkatapult

Catalog

STRIKE128
T. RAUMSCHMIERE (Berlin). In the 90s, industrial, punk rock and hardcore gave Marco Haas (aka T.Raumschmiere) his first musical direction. In 2003, he was releasing the famous « Monstertruckdriver », and « The Game Is Not Over (feat. Miss Kittin) » ; the same year, his live and his own label Shitkatapult were listed in several Reader Poll Top 10s. This was followed by remixes for especially the prestigious Dave Gahan (singer of Depeche Mode, editors note) and Goldfrapp. After touring continuously since 2003, Raumschmiere is releasing his next Ep, called « The Rave Is On » (TR.I.O.) in November 2010 on the record label from Bordeaux Boxon Records.

The « T.R.I.O. » EP has three electro tracks : « The Rave Is On », « Entertain Me », and « Duster ». Every music addict will be happy with this pack, as the two first ones have been composed
especialy for the dancefloor, and « Duster » being more experimental. T. Raumschmiere, who is a really big name on the electronic music scene, is coming back with these three new and awesome productions, each track being a real piece of art. Julien Minet (Boxon owner, editors note) is a long time fan of T.Raumschmieres work; then Marco and Julien got along really well with each other (that was back in 2009, in France, during the Free Music Festival in Montendre, and at the Travesti Monsters party at Bikini in Toulouse, editors note); so it became obvious for them to
concretize this project, and we thanks them a lot ! To listen, and listen again : you will be addicted a long time to these tracks...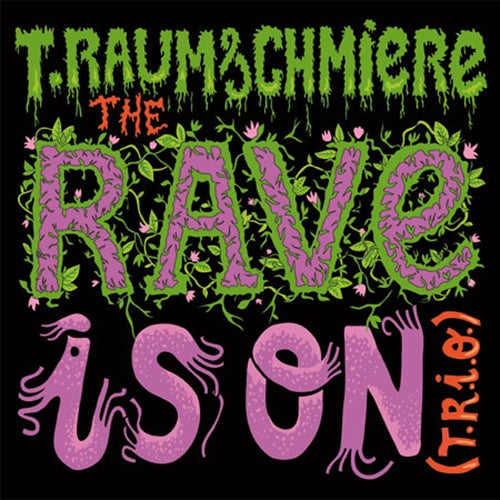 Release
The Rave Is On
Release Date

2011-04-01

Label

Shitkatapult

Catalog

STRIKE128