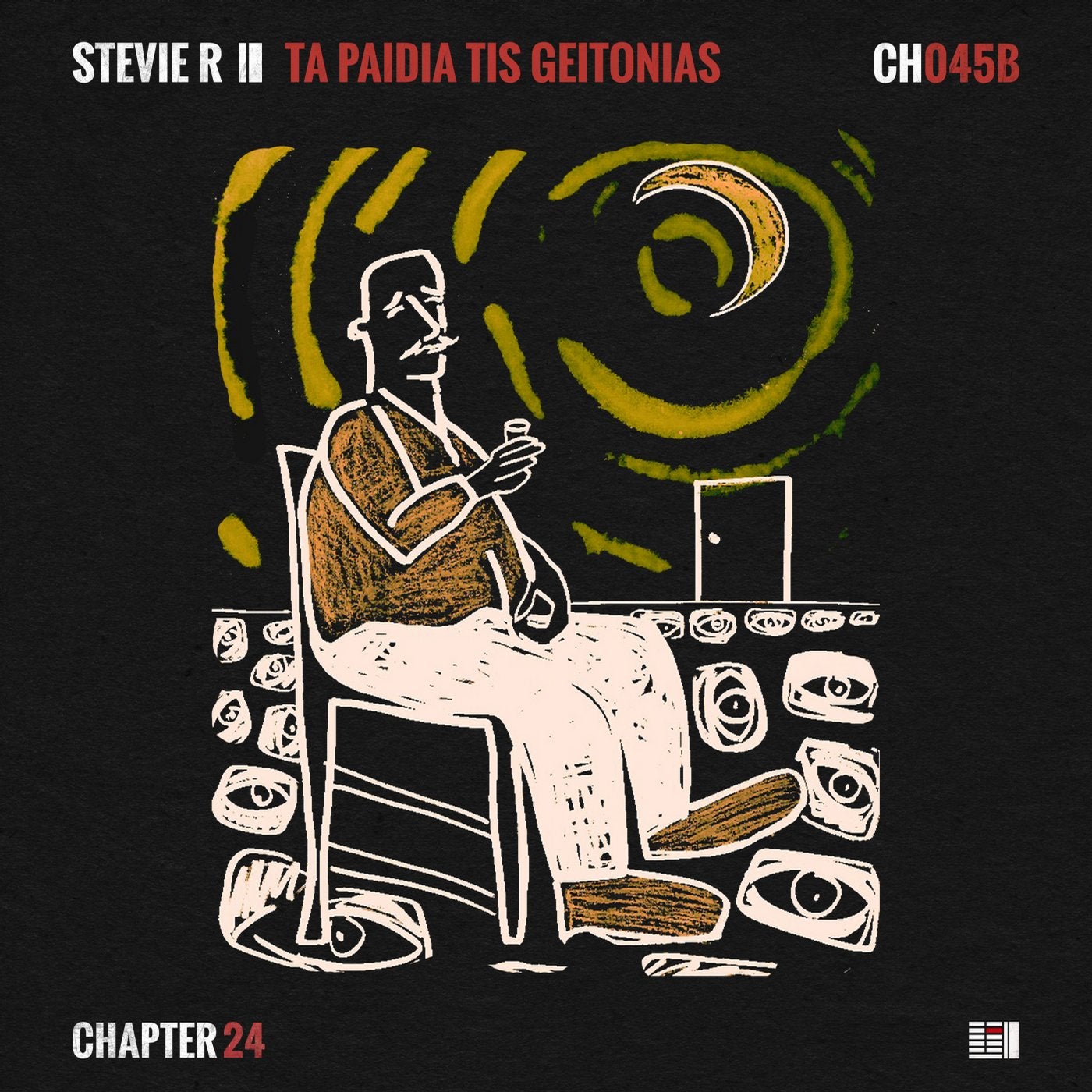 Hot on the heels of the first part of his mini album release, Oropós, Stevie R reprises his partnership with Parisinos to offer us three more doses of forward thinking fire with this follow up, Ta Paidia Tis Geitonias.

Stevie R continues to push his beloved creation, the Rebetronica sound. The folk music of Greece is allied indie, techno and dark disco influences.

The title track opens with a menacing break beat line and 808 kick bass, laced with a hypnotic SH 101 acid arp line and the disorientating sounds of Greek folk music, which are soon joined by the vocals of Anna Maria X. Both songcraft and the makings of a powerful club tool are on show here.

Next up, Saté Saté Saté layers hook upon hook. The bassline is an earworm in itself, while the top line elevates the track to anthemic proportions, evoking a 70s psychedelic feel that gives the piece the air of a classic. This one is bound to stand out on the dancefloor and at home.

Finally Túka marks a return to break beat and mangled analogue electronics. Disembodied robot vocals mesh with detuned modular arps. The sound of malfunction has never sounded so good!

So there we have it, three tracks to conclude a mini album full of surprise and new ideas that make a new contribution to the scene. Welcome to the musical cosmos of Stevie R.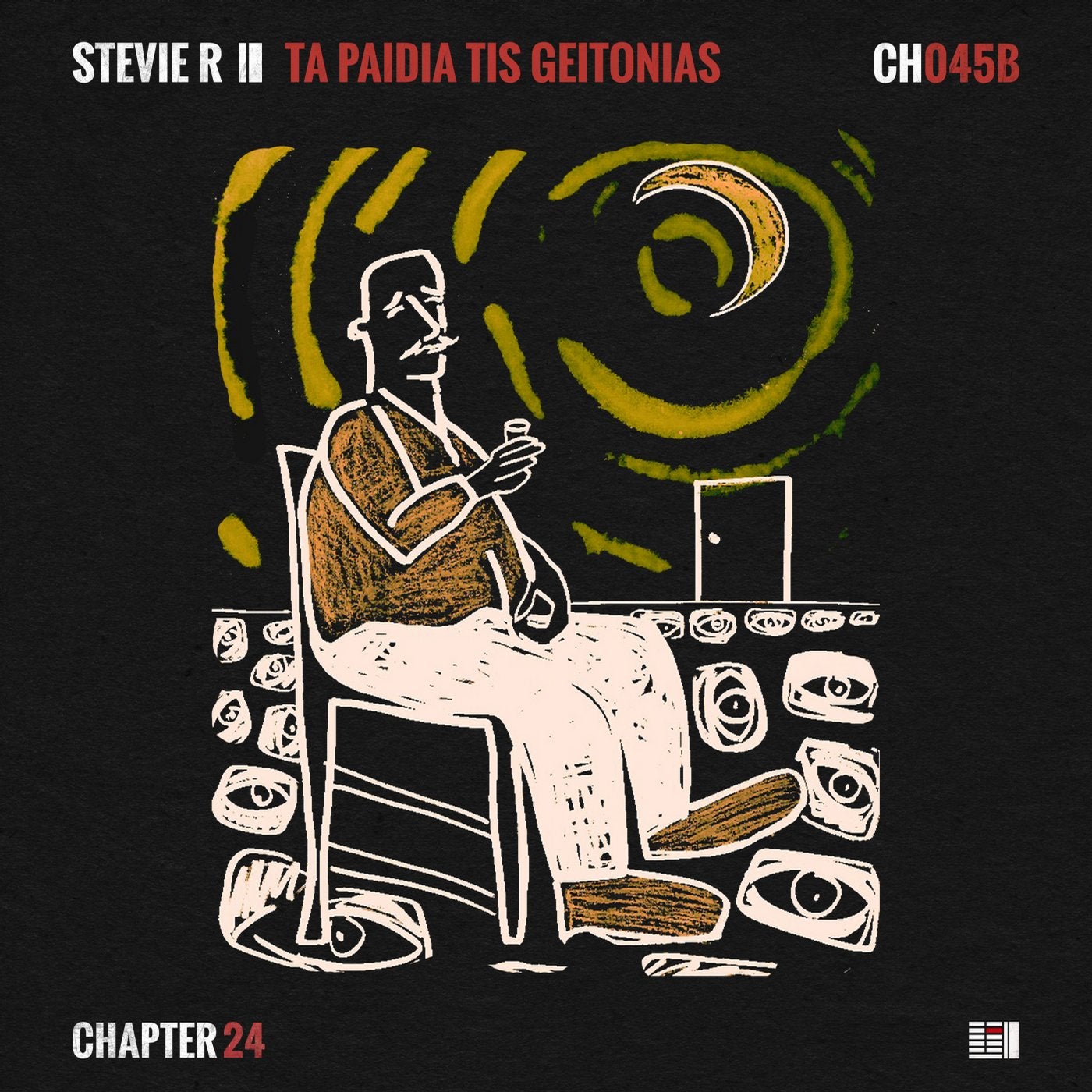 Release
Ta Paidia Tis Geitonias