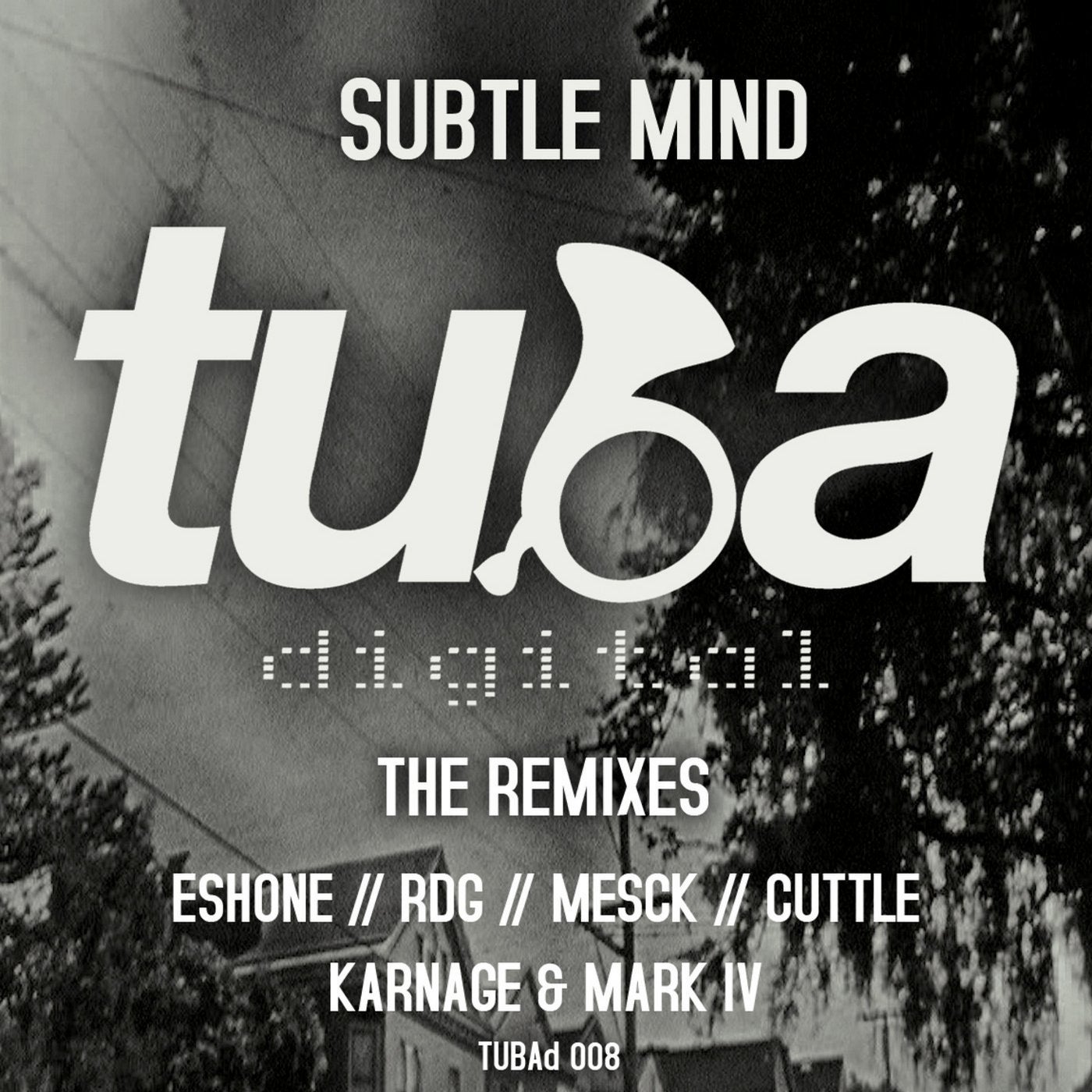 TUBA is pleased to announce it's eighth digital release. TUBAd 008 :: Subtle Mind - The Remixes features the talents of RDG, Mesck, EshOne, Cuttle, and Karnage & Mark IV re-interpreting the music off of our release featuring our favorite California deep dubstep duo.

This collection of remixes opens with RDG's experimental take on Gravitate. Its disjointed cut up approach is a great flip of the original, yet it still maintains a steady groove that grows as the track progresses. Some nice touches are the bit-crushed effects and touches of dub effects throughout.

Karnage & Mark IV are next up as they remix the ever colorful Shokunin. Their versions rolls along as they fill out the drums and accentuate the melody and harmony of the original. It's a satisfying sonic journey.

The mighty EshOne takes the Subtle Mind original On Deck and adds a dose of deep swing as he maintains a subdued vibe. The melody is up front as the bass provides a cushion for the rhythm. This is EshOne at his introspective best.

Cuttle brings a broken beat sensibility to Inner Self. Rapid snares, enchanting vocal touches and swirling pads take the listener on a soulful head trip.

Badman Mesck tackles Sand Snake and scores a major win. His version presents the musical themes from the original, wrapped in a triplet driven rhythm and his trademark approach to bass, deep and nasty.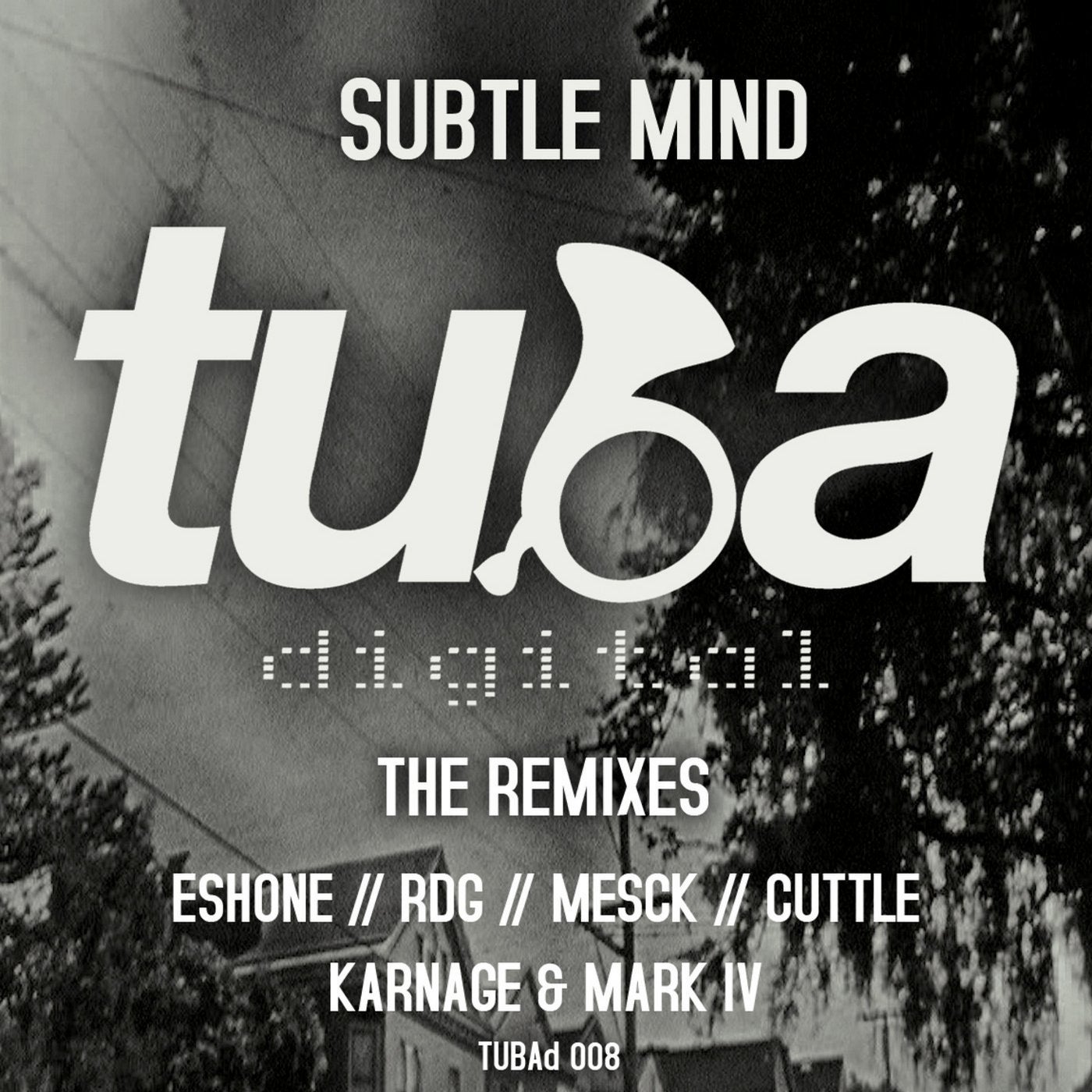 Release
Subtle Mind: The Remixes