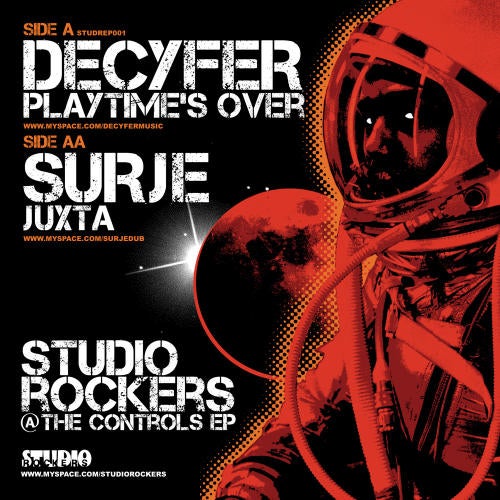 Studio Rockers was born when Tony Thorpe aka The Moody Boyz decided to combine his extensive knowledge of dub with his uncanny ability for unearthing the freshest musical talent. Best known for his pioneering dub productions, he also spent many years as an A&R consultant at Wall Of Sound, curated Massive Attack's Meltdown Festival and has a string of high profile remixes to his name for the likes of Amy Winehouse, Erykah Badu and Lee Scratch
Perry.
Since it's inception 3 years ago Studio Rockers has established itself as one of the heaviest and most innovative labels in the Dubstep scene today. Always striving to unearth and promote
new talent wherever possible, to date Studio Rockers has released 10 singles from some of the most talented artists to emerge from this scene. With their eclectic and all-encompassing approach to the sound, in recent years Studio Rockers has been one of the labels
truly responsible for pushing the boundaries of Dubstep music.
3 years on and they are set to release 'Studio Rockers @ The Controls', a mixed compilation
album featuring 23 of the finest upfront Dubstep killers alongside an EP showcasing tracks from Decyfer & Surje, two of the most exciting new artists to earn releases on Studio Rockers.
First up on the EP by 18 year old Decyfer (Jordan Partridge), a fledgling dubstep producer from Chester. This will be his first release on a label but judging by the quality and depth of
his sound it won't be his last. Playtime's Over kicks off with a melody that's reminiscent of the haunting strains of a music box in a b-movie horror flick. The sample then arrives and the track drops with adark rolling bassline and some nasty synth stabs. Sure to be a hit in the clubs this is a serious track from a producer who is supposedly still honing his craft- watch out Dubstep!
On the flip-side is a massive track from an artist called Surje who co-produced the track Nocturne from STUDR010 with Hackman. At just 20 years old Surje has a massive future ahead of him. Having debuted on Hackman's 12" he now shows what he's all about with his
debut solo release on Studio Rockers- and what a tune to debut with! 'Juxta' is an absolute monster of a record and has been doing some serious damage on dubplate for a few months now. It opens with a massive synth line that builds toa devestating crescendo.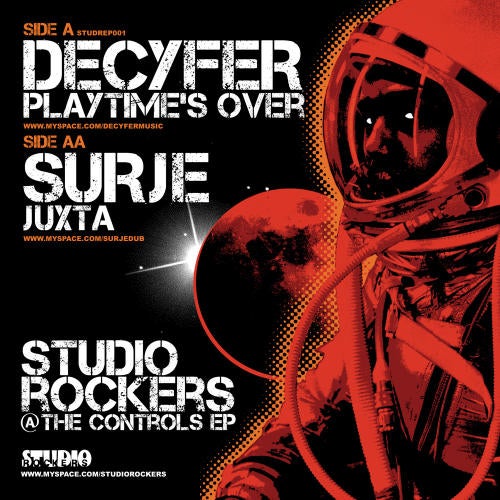 Release
Studio Rockers At The Controls EP