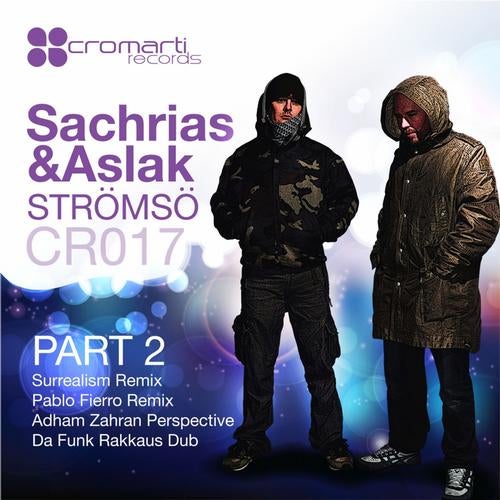 With great excitement and anticipation we present Sachrias & Aslak's Stromso, Part II Remixes, with a whole new slew of excellent producers - Surrealism, Pablo Fierro, Adham Zahran, and Da Funk on the remixes. We loved the original tune so much that we just had to get more interpretations of this supreme track, seeking out some of our favorite producers out there to make it happen - and it did, creating an equally interesting and diverse package of remixes.

Surrealism, the talented duo from Bulgaria deliver a massive remix, with a huge modulated synth-laden breakdown, bangin bass and classic house rhythms that will make the party get straight up nasty.

Spain's Pablo Fierro remixes in his signature style, deep bass grooves and inciting percussion elements that create an infallible dancefloor rocker.

Adham Zahran's Perspective is smooth and deep as ever in this excellent remix. A warm and lush feel persists through the track, taking it to the dreamiest of depths.

Da Funk delivers a rock solid take on Stromso with his Rakkaus Dub - a smooth, down-low vibe with a fat and chunky bass line in an irresistible arrangement that makes for the track's superior groove.

We hope you enjoy the Stromso Part II Remixes as much as we enjoyed compiling this package. A big thank you goes out to all the producers involved and all our fellow DJs and electronic music lovers around the globe. Peace & Love y'all!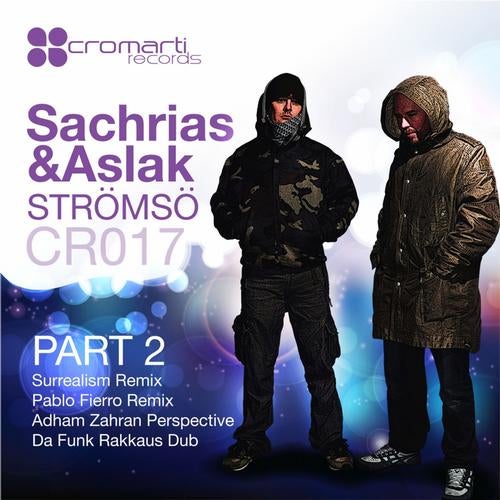 Release
Stromso Part 2