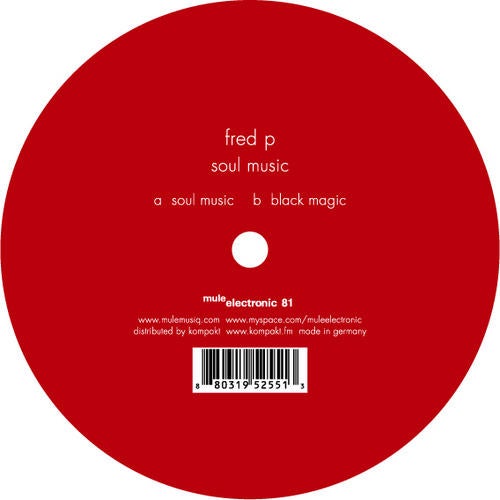 fred p aka black jazz consortium's debut release on mule electronic.
fred have released from own imprint "soul people music",jus-ed's "underground quality",
dj qu's "strength music" and well known as an important artist&dj in the modern new york house scene
as well as jus-ed,levon vincent,dj qu.

on a side,soul music is warm deep house tune with male spoken words.you can imagine easily this track is for the fan of
underground quality or move d.
on b side,black magic is dark and hypnotic tune.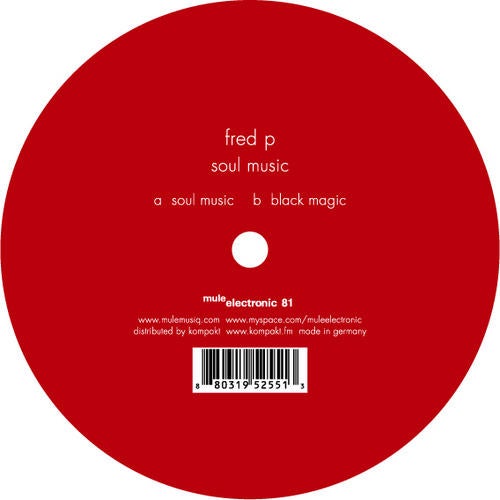 Release
Soul Music