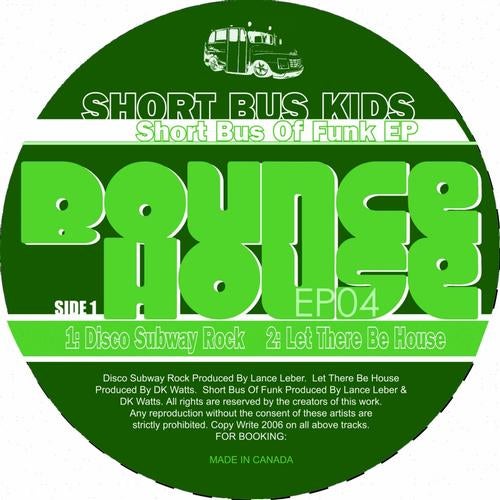 Bounce House Recordings Presents.

'Short Bus of Funk' EP
BH EP 04
All Tracks Produced By: Short Bus Kids


Side A

1: Short Bus of Funk
The 45 on this EP is straight up deep house. The track is very DJ friendly coming in with synths that lead up to a heavy bass line. The drum patterns start off 4 on the floor then shifts to a mean break beat during the break down. This track should be a big hit for those DJs who are big Hippe and Halo fans.



Side B

1: Let There Be House
The B side gets started off right with this deep, funky house track. The sampled vocals drive this track with a groovy bass line that speaks main hour at the club.


2: Disco Subway Rock
This track is primed for those DJs who love the house breaks. The sampled vocals mesh with a driving bass line that is sure to shake the floor.a signature Short Bus Kids track.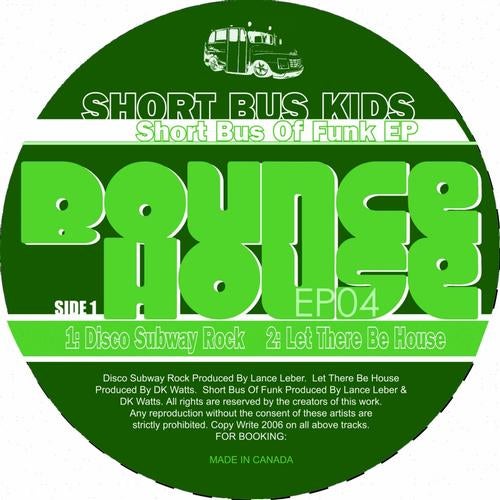 Release
Short Bus of Funk EP