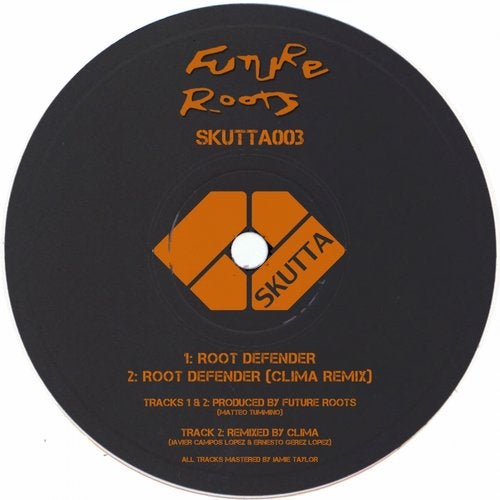 Skutta Records is proud to present our first release from Future Roots - one of the most exciting new artists to emerge from the burgeoning Italian Drum and Bass scene in the last few years.

Influenced by ambient, IDM and every break-orientated music, in particular the works of artists such as Squarepusher, Photek and u-Ziq he's producing drum and bass and always trying to capture the darkest and deepest side of it by combining old school elements with modern sounds.

A slightly pitched down Rastafari vocal sets the atmosphere as the beautifully crafted percussion hits take you through what is a remarkable track. 808 bass accompanies the drums as they build throughout. The track is dark, something that has come to be expected from a Skutta Records release and is definitely something the fans of the more minimal or experimental sound of drum and bass will appreciate.

Hot off the release of their debut EP on Skutta Records spanish duo Clima return in spectacular form with a massive remix of the original. Clima keep the vocal intact as it follows the edited percussion hits over the top of the growling mid-range bass that will rock the core of any system it is heard over. Clima manage to take the track on a less tribally vibe and sprinkle a touch of the classic Clima sound fans of dnb are coming to know and love.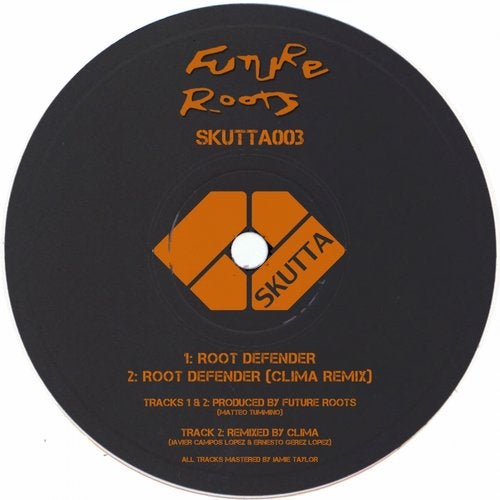 Release
Root Defender