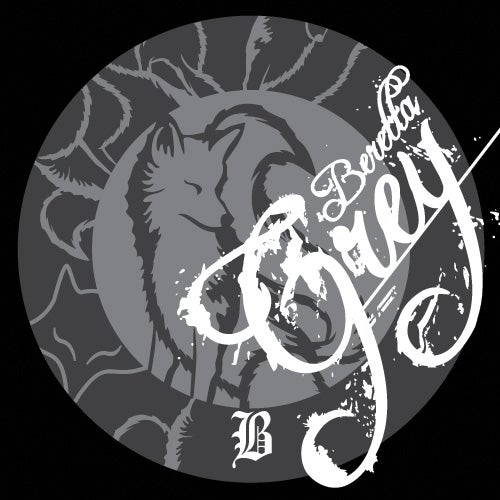 'Reference' (Planet E / Echospace / Beretta) consists of the Detroit-based artists Luke Hess & Brian Kage. In the second installment of our Reference VS series we wanted to get a bit more soulful, & deep with the music, and highlight two of the worlds finest dub techno artists Stephen Hitchell (CV313) and Marko Furstenburg (Surphase)

.:: The Wake :: Stephen Hitchell aka CV313 is first a sound engineer. His experiments with synthesis create a warm, ethereal, and organic analog sound all his own. In the Reference VS projects we seek to extract the natural strengths of the artist. When we received the files from Stephen we knew we were packing heat! We structured our zone around the life-like chord structure that CV313 so effortlessly creates and gave it some more dance floor flavor. We believe the track titled The Wake will fill dance-floors over the summer months on the beach as well as in the clubs.

:: The Swell :: What can we say; Markos shuffled dub stab style has been in demand since the artist started releasing on Thinner back in 2002. Mr. Furstenbergs deep and emotional music is an extension of his character. We were happy to receive what we expected from Marko, super percussive, cavernous, and soulful soundscapes. Again we Referenced the package out with some drones, new analog rhythms, and eureka; the zone continues relentlessly in The Swell to carry the dancer through the night into another summer day in the sun.

The Swell has been Featured in the Paxahau Movement 2011 Promotional Video

Feedback::

Resoe (Baum / Pattern Repeat / Echocord)The wake is a really super nice and smooth track, loves it!The swell is my pick Marko has done a great remix again:-)Paul Fleetwood (Humanaut)Dig both sides - looking forward to playing them, particularly 'the Swell'. Caution: Zone In ProgressCharley Ten (BerettaMusic)in love w/ both tracks. super awesome zone material!Danny Tenagliathanx!!Adam Jay (Chroma, Monoid, Thoughtless, Slap Jaxx)ultra groovy. thank you, and keep it up!Todd Burns (Resident Advisor)thanks.Greg Gow (Restructured)really feeling reference vs cv313 great deep stuff!! will support thank youDJ Spinoza (Bunker)Loving it! See you guys in Detroit late May!Andrew Duke (Cognition Audioworks)CV313 mix is gorgeous and the Furstenberg pumps nicely. Top-quality stuff. Thanks much!Riyaz Khan (DiversionsRadioToronto)Nice ones!Keith Kemp (Beretta, Planet E, Ferrispark)Wow!-great work here...If I had to pick one, I'm definitely pulling for "The Wake", however I'm really enjoying the strength and energy of The Swell..a great package for the Reference sound, and any fan of Beretta's new breed of dub-influenced Technof for 2010-this e.p. is FTW! Shinedoedownloaded for shinedoeAlex Israel (Beretta, Subtrak, Rofflecocks)Love "The Wake". Great stuff.Laurent Garnier (DJ)i like the Cv313 track ...deep and organic . Will play this on my early sets Electric Rescue (Cocoon, boys noize, skryptom)ref vs marko furstenberg is for me thanks Electric rescue Adi Dumitra (Snejl.Only,Frisky Radio)Beretta never fails to dissapoint ... not to mention my addiction to anything that Luke touches. keep them coming guys... full support on my side, will feature on the monthly radio show as well. thanksMathew Boynton (CJAM Radio)-The Wake: Structurally built for long mixing in deep sets. Very smooth with subtle progressions. One of those tracks that warms you with a chill. True late night jam. Very etheral without being all 'cafe del mar'.-The Swell: Another late night thumper with some proper bass. With so many great elements to this track, I can only imagine how amazing this would sound on a large system. It would be surprising if this track wasent heard memorial day weekend.-The wakeTaho (Ovum, Delsin, Lumina)Marko Furstenberg is my favorite.Marko Furstenberg (Echocord, Thinner)good work, thx guysG-Pal (Swift)Great tracks for early hourzRyan Sadorus (BerettaMusic)Both tracks were very deep and progressive feeling. Great starter tunes for the night.Claude Young (Cynet-Media)The Wake is a killer track!!!! Definitely on my playlist!Richie Hawtin (M-nus)downloaded for r hawtinArthur Oskan (Beretta, Matrix)killer! reference is on a roll! full support!Alland Byallo (Poker Flat, Liebe*Detail, Dirt Crew)I love the sweet, blissfully dark and dubbed out sounds of this release. Will play for sure! HEAT from the D!!!!!Tim XaiverSounds great, Downloading....Pheek (Archipel)Lovely!Arnaud Le Texier (Safari Electronique)The wake is nice & warm lovely one!Ulysse (Edit-Select / Motoguzzi / Liebe*Detail )both tracks are great dub tech flavours...thx & best for it ! Wally Lopez (Factomania)nice tracksJoee ConsNice deep release enjoying reference vs cv313 mix!Nemo (Restructured, Dirty Works)Another Gem! Def will be playing. ThanksRennie Foster (Dirty Works, Rebirth, Subject Detroit, Teknotika, F-Com)I will play "the Swell" .. nice tunes.dj kaine (Underground FG)Sweet tracks, full support! Keep up the great work!!!Samuel L Sessionnice! me like;) can i get wav´s pls?Santiago Salazar (Ican, Submerge)Dope tracks! Will play em' both. Thanks.

Keep it deep..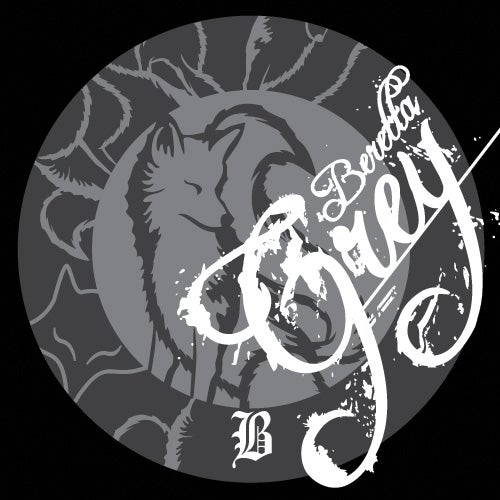 Release
Reference Vs. EP II