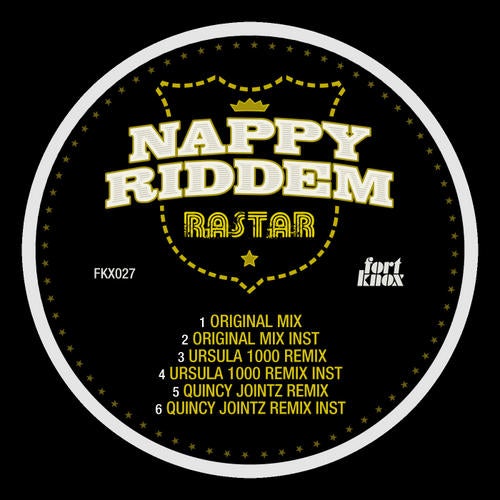 The new act on Fort Knox Recordings, Nappy Riddem, is the Ragga-psychodelic funk project comprised of producer/DJ Rex Riddem, Fort Knox Five & Thunderball vocalist Mustafa Akbar, and Thievery Corporation Bassist Ashish 'Hash' Vyas.

Rastar is the new single from our upcoming label compilation The New Gold Standard 2, due out November 17th, 2009 on Fort Knox Recordings. Nappy Riddem represents strongly with deep ska stepping on Rastar. A tune that incorporates Rex's Prince-like vocals, melded with skank reggae guitars courtesy of Rob Myers (Fort Knox Five / International Velvet), and an infectious hook from soulful crooner, Mustafa Akbar. With Hash's bouncing funk bassline, and a dubbed out breakdown, we introduce the new era of the Rasta Rockstar…. The Rastar!

For this single we asked two friends from across the globe to work up phat reworks of Rastar. The first remix was done by someone who is no stranger to Fort Knox, Ursula 1000. Our man Alex, twisted it into a wobbly funk breaks mix with electro synths. The spaced out vocal hook and bassline, will make this monster rock any stage large or small. Next up is our good buddy Quincy Jointz from Freiburg, Germany. We have been rocking out with Quincy for ages. He gave us a copy of his first tune when it was on acetate. History brothas & sistas! Mr Jointz gave Rastar a serious party beat with some funky scratches, and a dope house groove. Another surefire dance floor bomb!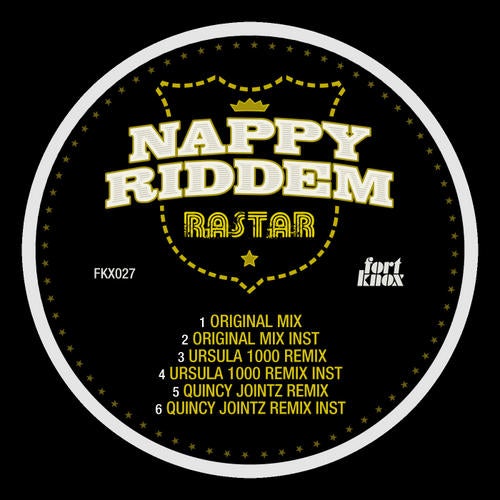 Release
Rastar