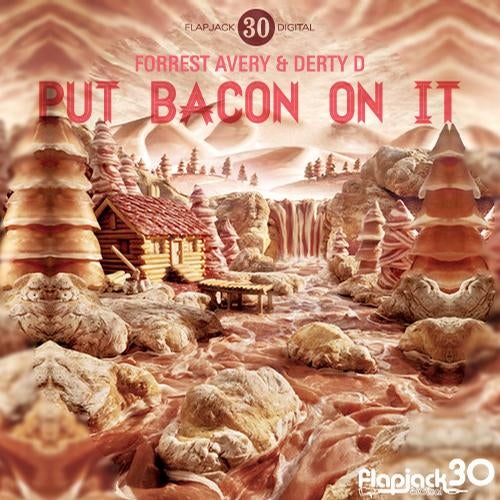 Release Date

2012-02-28

Label

Flapjack

Catalog

FLAPD30
Flapjack Records has definitely been eating in a bacon wonderland. With this digital release turning 30, the old arteries just dont know how much more of this thick ass house music they can take. Just when things are getting nice n warmed up jackin to some tasty cured jams, your heart just starts flopping and jumping like a fat kid climbing a fence. So with one hand on the speed dial ready for an ambulance, Forrest Avery & Derty D roll on up and sprinkle some of their new EP, Put Some Bacon On It, all over and cure what ails ya.

I Love House Music pretty much squeaks for itself. This thinly sliced piece of salty goodness just slides right down your gullet with a greasy easiness akin to something as easy as breathing, or farting. This cut is a finely cured production that releases unbelievable taste on the dance floor and compliments anything a DJ can dish out.

Returning for seconds is Forrest Avery & Derty Ds famed cut The Perfect Beat. When you have something as good as this in abundance its just plain rude not to share. So make sure to grab seconds, thirds, and even sixths of this crispy vocal bomb. Every single bite of this cut just makes your sets phatter, but makes the crowd sweaty and out of breath instead of you.

Im A Dream is bacon heaven. If there is a gate to get into heaven, then it will sure be made of bacon, and as you walk through it, not only will all your ailments disappear, but they will most likely be playing this tune. If they arent, then you are probably at the wrong gate and should turn around and head back before you end up in one of those eternal anguish and suffering type situations. It could be worse, you could drop your last cut of bacon behind the stove.

Lastly, Forrest Avery finishes off the EP with a special treat called Driftin On By. This is a sure fire vocal blast that can be freeze dried, stored for a millennia, even shot up into space, and still taste absolutely amazing. Time tested and colon approved, if you cant get down on this, then you need to get yourself a colonoscopy. So dont worry so much about what your doctor says, cuz they all say the same thing. Just Put Some Bacon On It as Forrest Avery & Derty D do, and everything will be just fine.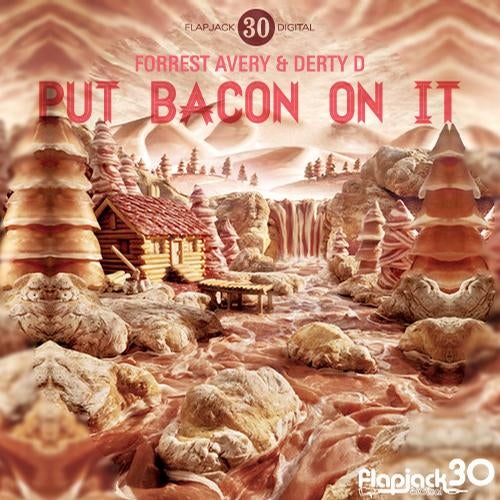 Release
Put Some Bacon On It
Release Date

2012-02-28

Label

Flapjack

Catalog

FLAPD30