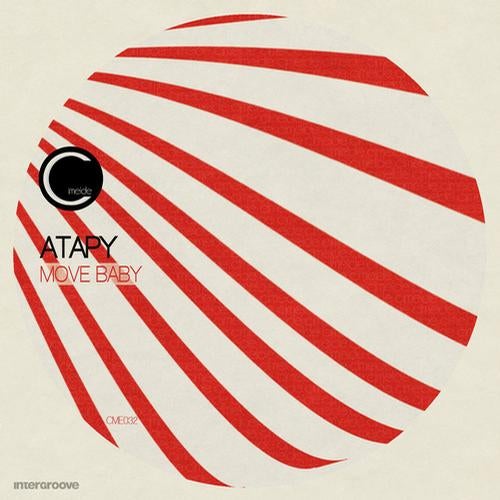 Release Date

2011-07-08

Label

Cimelde

Catalog

CME032
Cimelde records goes analog on this one. Simple elemental house with probably one of the smartest loop arrangments of Atapy's productions. The mood grows gradually in every track unraveling his slinky potential, sketching beat by beat an electric canvas.
Vocal mind games are here this time more often with a distinguished dirt in them reflecting a more psychedelic attitude to the bassline underneath. Clearly one of the most uptempo jams on Cimelde's release plan, gaining an even stronger place on the map. A new way of contemporary house probably that gives digital sound a physical aroma with its organic riffs and blury claps. Synth plucks are embracing the floaty vocal manifesto and all combined into a singular rythm.
On this difficult musical times finding well standed tracks are a rare comodity and its been our goal from the begining to establish something different. Move baby might sound typical as a headline but it hides a four track sampler that needs your attention.