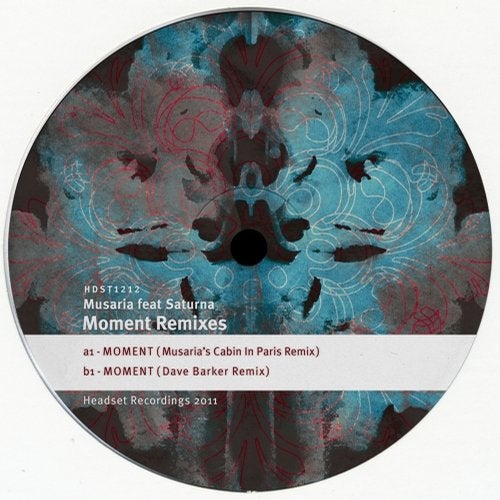 1. Musaria feat. Saturna - Moment (Musaria's Cabin in Paris Mix)
2. Musaria feat. Saturna - Moment (Dave Barker Remix)
--------------------------------------------------------------------

'Moment' is exciting for us at Headset Recordings because it echoes several of our brand values: the purity of house music, the dynamics of techno and the electronic expression of the human condition through song. At Headset Recordings, we have a vision to curate dance music that forges tradition with abstraction. We believe in a science that connects spiritualism and physical movement.

We have been pretty excited about the recent acclaim that the Atjazz interpretations of 'Moment' have been getting globally and especially in South Africa. We love that you love 'Moment'. We are grateful.

Please allow us to humbly present 'Moment' masterfully remixed and escalated to new heights by Musaria and Dave Barker.

--------------------------------------------------------------------

Memphis based Sean O'Daniels is well known throughout the Mississippi Delta as a house music DJ. Sean has recently been gaining international exposure for his unique sound that combines a rich Memphis heritage, contemporary sound design and the essence of classic house music. Recent releases include the internationally celebrated Musaria remix of Larry Heard's track, 'Deja Vu'.

Musaria trims the structure of his original composition and wraps it in earthy rhythms as it arpeggiates through cascading step sequences. A rolling bass of sub-harmonies displaces the melody and bends it around open pedal points in chord changes. Saturna's ethereal vocal illuminates outward to envelope 'Moment' in the sunshine of archetypal ambience.

Dave Barker started his music production career in the late 90's. He is both a live vocalist and an instrumentalist with a focus on songwriting. His sound is robust with variances of musical inspirations but rooted in house music tradition and the foundations of modern deep tech house. Dave's music was first introduced to the global house music scene through such respected labels as Classic and Seasons.

Dave Barker's remix opens as an elegantly shuffling beat box bouncing in the space of analog delay. A walking bassline widens the stratum by shaking it in slow waves. Saturna's vocals shower rich bit-mapped harmonies like techno vocoders of yesterday, creating softly distorted curves similar to those found in vintage jazz-fusion electric pianos.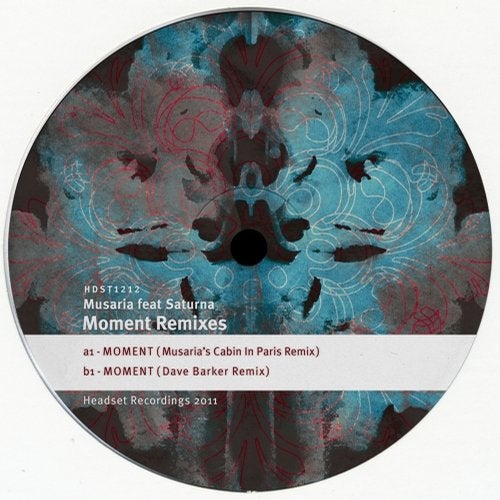 Release
Moment Remixes