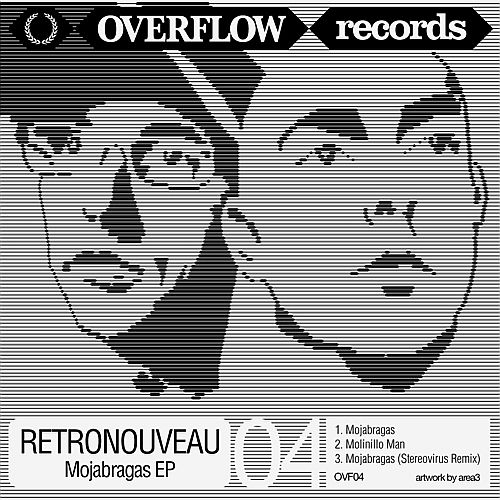 Overflow is back on track with the fourth release. Good music and some emotional winks its what the duet from Barcelona called Retronouveau gives us into this Mojabragas EP -(Wet Panties EP)-.
After the precious Candongo EP (OVF03), our dear Javier Orduña repeats with us some good techno. He is more than known about his passion and obsession for Detroit techno and Dub frequencies. On the other side, we have Héctor Herrera (aka Impulse), recently moved to asian lands where he is getting his place at the night club scene.
With the first track "Mojabragas", we will find a lot of that nice techno dub, positive and aimed to the dancefloor.
The other cut, "Molinillo Man" is an authentic Overflow, stabs, delay and a lot of synth soul into this tripartite hybrid between Chicago, Detroit and Jamaica, if you want.
To finish this great release, Stereovirus (aka Dosem + Left) delivers a great peak time track. Attention to the "Mojabragas Stereovirus Remix", some of the best dancefloors around the world are going to get blown soon. It's not strange that Charles Siegling (Technasia) just recluted into the Sino group the young catalonian Marc Dosem.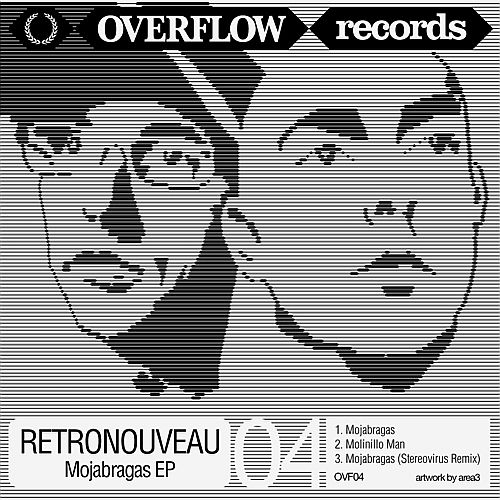 Release
Mojabragas EP