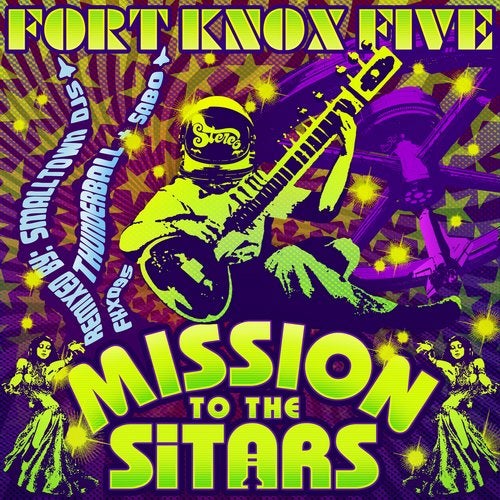 Mission To The Sitars is the only instrumental track on Fort Knox Fives Pressurize The Cabin album and features founding member Rob Myers on the Sitar. Well known as the signature Sitar player of globe-trotting sensations Thievery Corporation, and the fingers behind the epic Leabnese Blonde riff, Rob leads the charge on a magic carpet ride into outer space. Three stellar remixes, by Smalltown DJs, Sabo and Thunderball flip the original into unique dancefloor bombs that will launch any party into the stratosphere.

Longtime friends of the Fort Knox Five and well-known to fans of Fool's Gold Records Calgary's own Smalltown DJs have reworked Mission To The Sitars into a bass-heavy house workout with original female vocals that narrate the mission and inspire the listener with love and light and happiness. Meant to be played loud on a booming system, this remix is hard-hitting and groovy enough to get even the most jaded music lover moving on the dancefloor.

Los Angeles-based Sabo brings a Sol Selectas late-morning house vibe to his remix.He takes the mission into the desert, pulling the tempo down into a deep, tribal house groove. This remixe has a heavy, hypnotic vibe that incorporates atmospheric Sitars, warped basslines and relentless tablas. Sabo has created an ethereal voyage which is destined to take the listener into orbit and leave them there.

Fort Knox Five's alter ego Thunderball takes Mission To The Sitars and launches it into the far reaches of space with a relentless drum'n'bass remix. Using the full Sitar melody of the original, Thunderball has revved up the pulse and added relentless drums, choppy synths and a rolling bass. Like a lunar rover, this remix drives over the peaks and valleys, all the way to the dark side of the moon and back!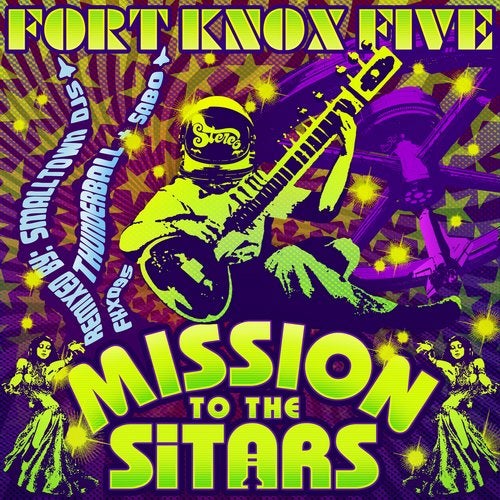 Release
Mission To The Sitars