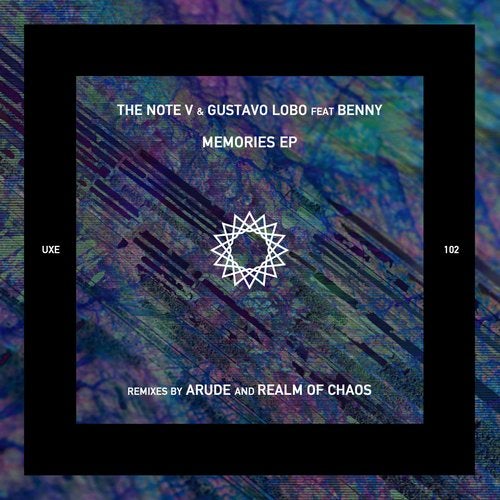 We are very happy to start the year presenting the duet of The Note V and Gustavo Lobo in their debut release called Memories featuring Benny vocals, this track contains remix by the young Ukrainian talent Arude and the alter ego of the label boss, Realm Of Chaos. Also including "Blackout" a second track by The Note V.

Memories, kicking off with fat drum beat in conjunction with a synth sequence that merge with dark sounds and with the main arpeggio that crop up with a very clean sound driving the track into a abstract journey of memories of the dark minds, the break becomes glorious when the filters of the sequence goes up and the Benny´s vocal illuminates the darkness, the return is very energetic and hypnotic with the set of rhythms and synthesizers created by these two magicians of sounds.

The remix of Arude is a minimalist reinterpretation that preserves the original idea and sounds but adding the perspective of its Ethereal Techno. Starting up with simple percussions and quickly joining the main arpeggio with darker and mental sounds, the break emerges very pure with the sequence raising the filters and with a pause that gives encouragement for the beginning of a minimalist percussion where followed by a slightly delayed break it returns to the main beat with the arpeggio, without a doubt this is a very powerful track for the dance floor.

Followed by Realm Of Chaos remix marking his style with dark, emotional and deep sounds starts off this great reinterpretation with a pervasive lead-synth and a vocal from the underworld continued by a new sequence much more ethereal guiding the drum until it joins with very finely worked hihats, the new sequence raises its filters in the first break where it explodes in a sublime an energetic way, new percussion sounds are added in the background and the arpeggio of the original track begins to be perceived, these sounds are led to the main break, chasing the impression of going into the deepest memories of the human mind, likewise the filter of the sequence rises again and explodes magnificently once again with the same mystical sounds.

Finally to conclude this great release, the second track created by The Note V entitled "Blackout", turning up dark atmospheres from the beginning with a good and strong rhythm in the drums, a spatial arpeggio in the background is giving entrance to a continuous and rhythmic lead, a clean arpeggio rumbles in a small break where the rhythm changes momentarily but returns with more force and with a much more hypnotic arpeggio introduces you to a dark landscapes, leading you with a new melody until the break to the limits of darkness and surrealism, a very mental and chunky track for the club.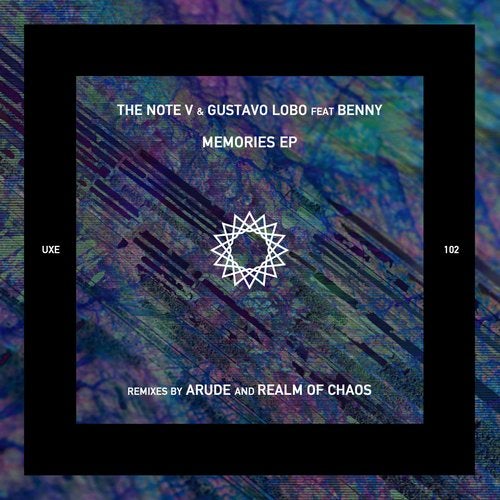 Release
Memories