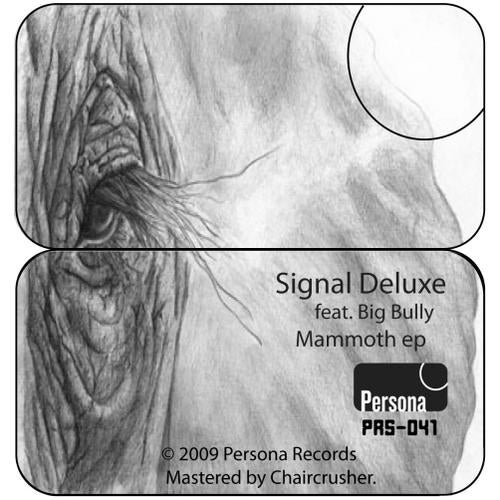 Release Date

2009-02-20

Label

Persona

Catalog

PRS041
Persona proudly presents the next installment of its online release series with an EP from
Mexico's Signal Deluxe, where deep house tropes roll over cut-up rhythms and magnetic bass.
After last year's Todos Los Fuegos on Jeff Milligan's Revolver label, Signal Deluxe debut
huge on Persona with their "Mammoth EP".
Mammoth, based on an original production from Dawson Baca (aka Big Bully) merges
burbling Latino funk with a soulful sheen of Dawson's sleek vocals.
Weed Road rolls through cavernous spaces, testing percussive possibilities with distorted
burps and dribbles over a straight kick and Montreal-like rhythmic surprises before arriving at a
musique concrète coda.
Kitty Fuck takes you into the seedy passageways and cavities of an abandoned space station
… strange creatures crawling…
Mexico based Signal Deluxe, aka Jerga and Valeria, formed three years ago and have releases
EPs on Brouqade, Eintakt, Dialtone and Thoughtless as well as Revolver; they've played Berlin
at Bar 25, Tresor, Golden Gate and the Volksbühne as well as a swathe of international
festivals.
Big Bully is well known for his contributions to the Samim EPs, "Do You See the Light", and "Flow," as well as his work with Fuckpony. Mastering by Chaircrusher.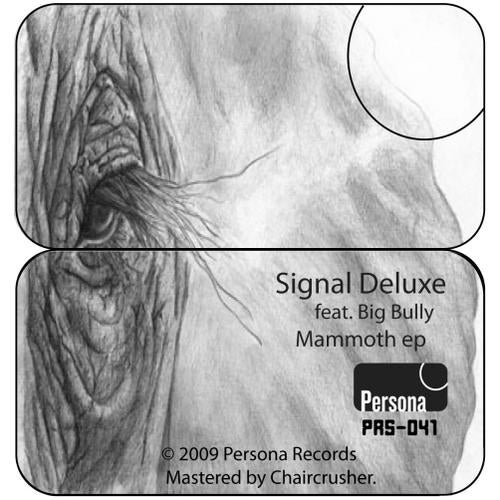 Release
Mammoth EP
Release Date

2009-02-20

Label

Persona

Catalog

PRS041