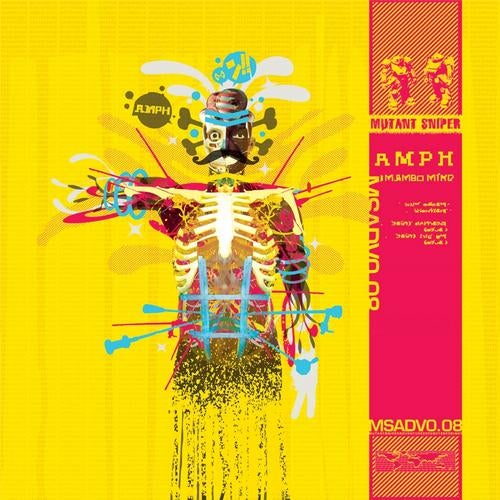 Release Date

2008-05-19

Label

Peace Off

Catalog

MSADV08
The 8th instalment in Mutant Sniper Series presents a straight out Catalan's rising talent : AMPH

Sounding unreasonably mature for a 19-year old composer, Juan Raventos Coral is delivering
four exclusives trax on his first record "Mambo Mind" !!!

The steps are performed by heavy , sharp beats , fine balancing act between all-out aural assaults
and nuanced production techniques which keep you engaged well beyond an adrenaline sugarrush.

Resulting in a style that evokes Soundmurderer & Perez Prado, who's Smoke a big havana blunt
with Squarepusher & Electric Kettle , this sonic assault on our senses is a pure quality ep where
the music, deliciously warm , step by step will make you dance !!!

Shake, Baby Shake !!!