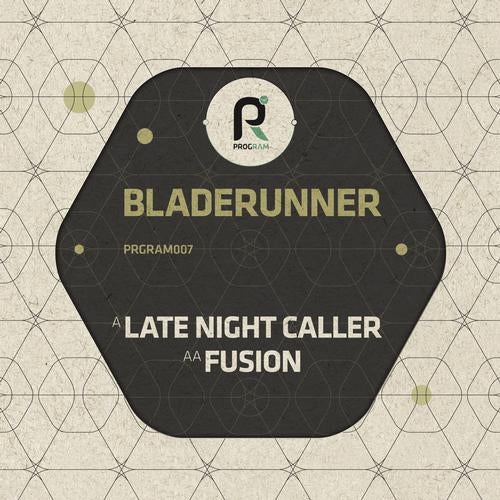 Release Date

2013-03-18

Label

Program

Catalog

PRGRAM007D
For their seventh release Program welcomes a true D&B don. All hail the mighty Bladerunner!

The man needs no introduction Guided through the ranks by jungle legend Ray Keith, Bladerunners innate understanding of studio science and deep knowledge of drum & basss rich tapestry is evident on every single record hes made since he emerged on Dread Recordings in 2006. A sucker for the dark, razor-sharp grooves, his uncompromising sound can be trace back to an ear-opening Helter Skelter epiphany back in the mid 90s.

Paying homage to this history and heritage, both Late Night Caller and Fusion carry the quintessential rave ingredients that drum & bass was founded on: energy, clarity and creativity. Incidentally, both have been absolutely caned by Ram head honcho Andy C since Bladerunner sent them to him last Autumn.

First up, 'Late Night Caller'. A bonafide rave blazer, it opens with a series of euphoric pads, lush piano strokes and heart-melting vocals. Then, just as youve set your watches to spine-tingle oclock BOOM: in comes a searing bassline, ripping through the mix, rising and rising with raw low-frequency fusion before cascading back down the tonal scale into deep, dark chaos. The beautiful breakdown allows for a momentary cause for rush-ridden reflection before the bass-powered drop ignites and carnage ensues at an even higher level than before.

'Fusion' showcases Bladerunners deeper, more pensive side. Armed with a palette of mournful minor chords, its almost as if the synths are weeping at his very touch. A wormhole bassline slithers into the fray, groaning a subtle Q&A over a relentless groove of crisp high-hats and chest-press kicks. A head nod to formative Ram releases from the likes of Origin Unknown, Ram Trilogy and Moving Fusion, look up the term roller in next years Oxford English Dictionary and it will simply read Fusion.

Two rocket-fuelled rollers, two more reasons to keep locked onto one of the most exciting new labels in drum & bass. Program are firing on all cylinders And this is just the beginning!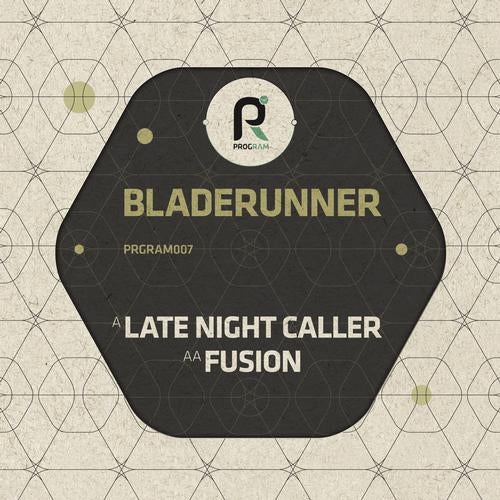 Release
Late Night Caller / Fusion
Release Date

2013-03-18

Label

Program

Catalog

PRGRAM007D