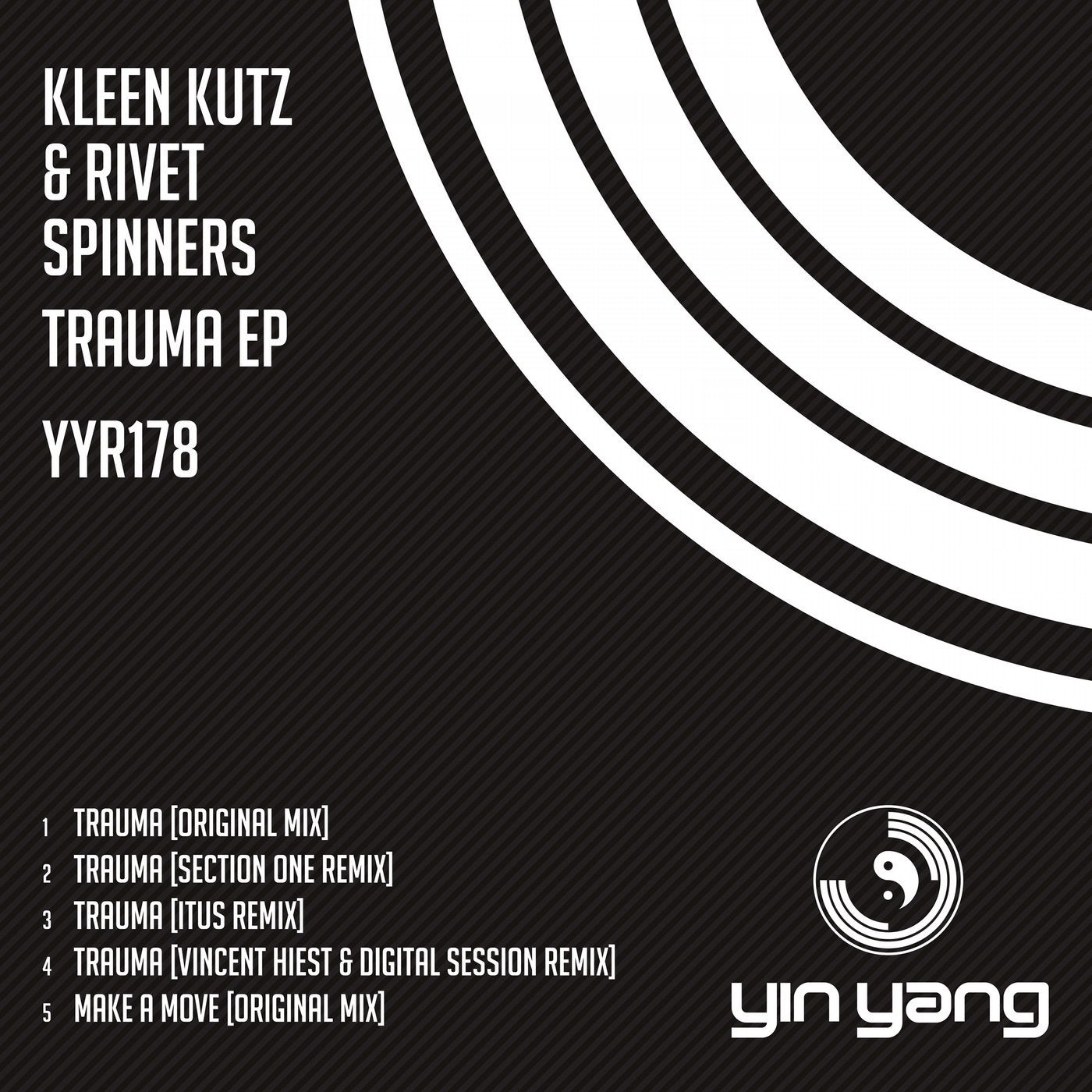 Release Date

2017-01-09

Label

Yin Yang

Catalog

YYR178
Trauma is a fantastic original track by 2 upcoming techno acts. Kleen Kutz and Rivet Spinners. The rolling bass gives it power and the sexy ass noises give it flare! Deep hidden subliminal acid noises give it hypnotic appeal. This is one bad ass original track that is going to appeal to a lot of the Yin Yang fans out there. Superb.

Remixes of Trauma are by some of the #yinyang family.

First up is long LONG time Yin yang resident hailing from Sweden - Section One. His groove on tracks always give it that sexy Swedish take on things. This is absolutely stunning. Bad ass!

Next is the Argentinian Yin Yang resident Itus. This man knows how make a harder style techno track and does it again with this mix. Itus has a huge fan base and this will no doubt appeal to all of them. Beast mode.

Our European duo Vincent Hiest and Digital Session are always on form. The quality of their remixes is always super high. This is another super quality retake on the original and it spews awesomeness. Keeping the original sounds they make it their own. lovely jubbly.

Last but not least is another original track by Kleen Kutz and Rivet spinners called Make a Move. This is a monster track with another killer rolling bass and super bad ass chord stab that smacks you in the face and demands you to dance. Here it says Have that .. OUSHHHH.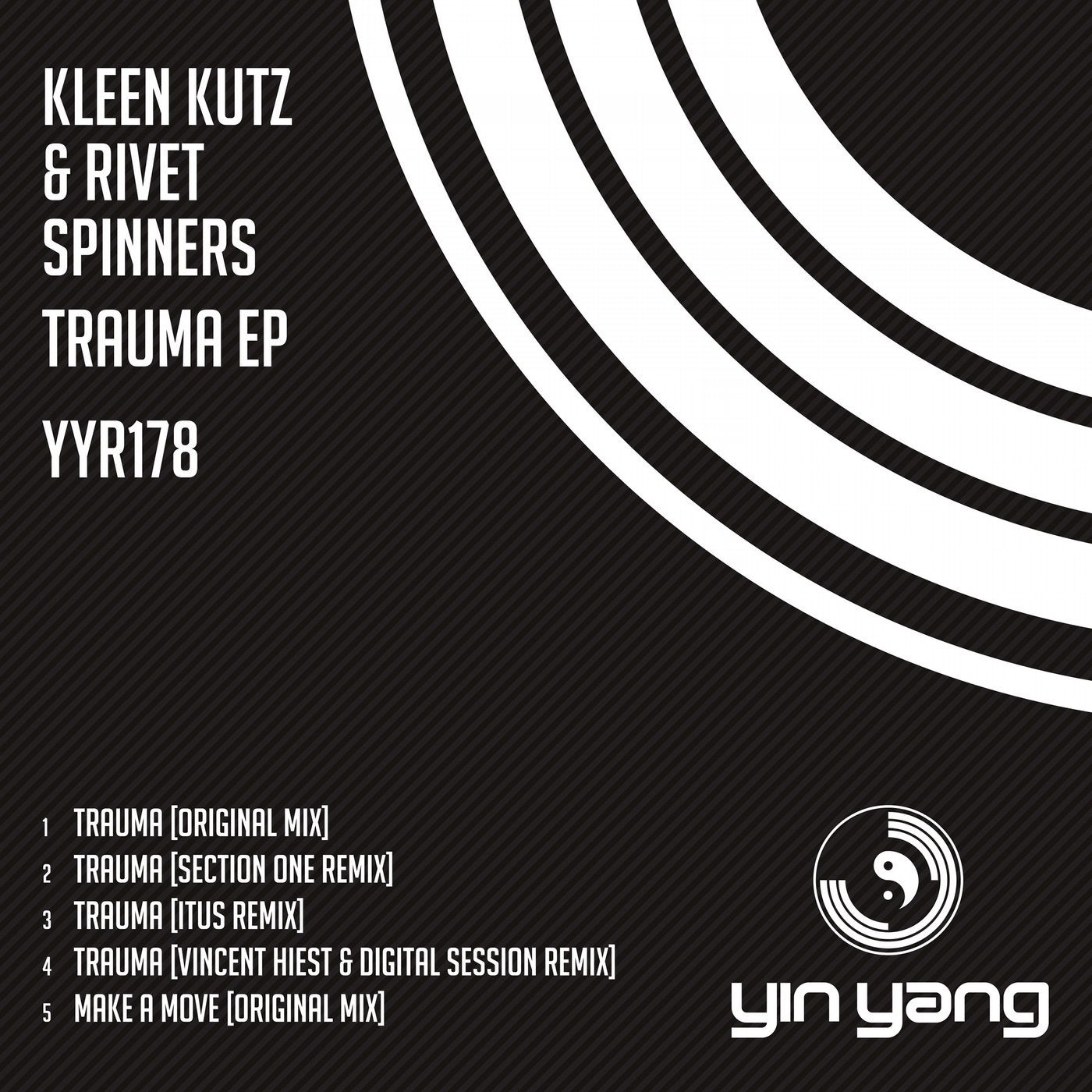 Release
Kleen Kutz & Rivet Spinners - Trauma EP
Release Date

2017-01-09

Label

Yin Yang

Catalog

YYR178