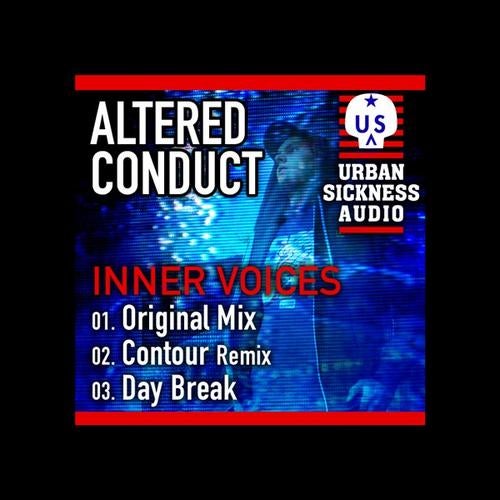 With DJ support from: El Hornet (Pendulum) / Q-Project / Sappo / Swan-E / The Force / Mutated Forms / Mad Vibes

And radio airplay from Nerm & D-Code (BBC Radio 1).


Altered Conduct teams up with legendary producer Contour for his much talked about debut release.


Original Mix

Reminiscent of a Vangelis score, Inner Voices builds slowly with sweeping strings, atmospherics and Vocoder vocals.

Introducing thunderous undertones of sub bass, the track wastes no time as it drops into funky synth bass and stabs.

Inner Voices stays true to its musical foundations as it weaves its melodies in and out of the drops to keep the soulful vibes alive throughout the track.


Contour Remix

Finnish producer Contour adds a touch of Stadium Drum & Bass to the plot.

Rolling out from an intro of half speed beats, Contour carefully introduces his own melodies over the strings and atmospherics from the original mix.

Dropping with more of an upfront flavour, Contour twists the bass lines and pushes the track in the direction of the dance floor without compromising the musical elements.


Day Break
(Digital Download Only)

Staying true to his fusion of melodies over beats, breaks and bass lines, Altered Conduct lays down another perfect blend of all three in his follow up to Inner Voices.

Day Break kicks of with an intro of stepping beats and atmospherics before taking us into the drop.

Resonating bass stabs and razor sharp keys battle it out along side an array of melodies and synth solos making Day Break feel truly diverse and soulful without losing dance floor appeal.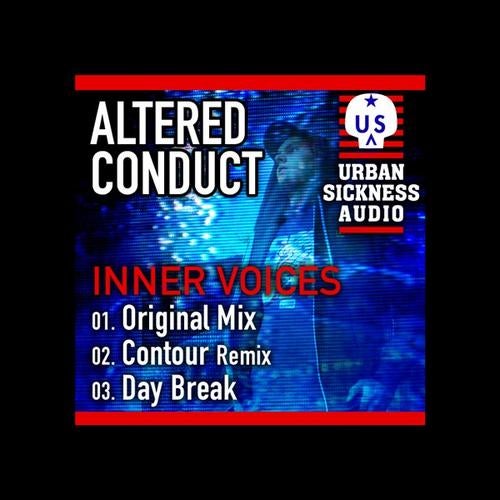 Release
Inner Voices