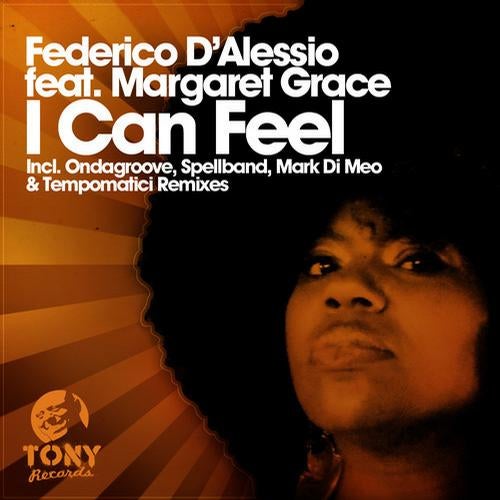 Release Date

2013-04-29

Label

TR Records

Catalog

TR028
DJ Feedback:

Frankie Knuckles - 'Ondagrooves' Vocal Dub' -Love this version.
Great energy! 'Mark di Meo Soulful Vocal' - FANTASTIC! By far my favorite.
DJ Spen - ONDAGROOVE dub is killing!!!!!!
Ricky Morrison - SIIIIIIIIIIII!
Ndinga Gaba - this package is a hit!!! all tracks are nice...
leaning towards the mark di meo and the spellband mixes... but all are lovely.
Sean McCabe - This is pure fire!!!
Danny Krivit - Nice one :)
Duce Martinez - Great job on this record. All mixes are real hot and will support this!!!
Kenny Carpenter - Spellband mix is my favorite.
Ultra Nate - Like this a lot..will support at deep sugar and on radiofg show..thanks Tony!
Andy Ward - Love her voice... great package of remixes
Danny Clark - Marks mix is really nice - my pick :)
Hippie Torrales - Great package. Mark Di Meo & Marzoli's Radio mix are my winners.
Groove Assassin - SLAMMIN!!!
Sarah Favouritizm - nice release! I like Mark's and Fede's mixes.. and radio mix is nice too
Mark Di Meo - Love This Project!
Distant People - serious classic house vibe, ondagrooves vocal dub is tight! Also feeling Mark di Meo's mix full support
Davide Fiorese - FUTURE SOULFUL HIT!!!!!!
Groove Junkies - Great package guys! Full support.
Kevin Hedge - Feeling Ondagroove.s Vocal Dub
Mr Mike - Love this track! Been playing it off the ADE smpler for months. Wicked!
Antony Angell - some excellent mixes on this package, but will go for the Soulful vocal
Luis Radio - supporting it from the Ade Sampler and will be in heavy rotation.
Ian Friday - Alot of mixes to play. Nice package!
Michael Fossati - Can't get enough of Mark Di Meo's gorgeous remix - sublime keys combined with fierce yet smooth rhythms and Margaret Grace inimitable vocals are guaranteed to make you yearn for more
Spellband - Love it!
Michael Stukes - Hard to choose...something for EVERYONE.

Written and arranged by Federico d'Alessio and Margaret Grace. Vocals by Margaret Grace, background vocals by Chiara Campitelli.
All beats and synths arranged and programmed by Federico d'Alessio.
Published by Copyright Control
Executive Producer: Tony Humphries.

Track 1: Remix produced and arranged by Giles Hirst a.k.a Ondagroove.

Track 2: Remix produced and arranged by Andrea Drappi, Giuseppe Surace, Vins Massaro for Spellband production.
Keyboards, bass and drums by Giuseppe Surace
Mixing and Recording Engineer: Vins Massaro
Arrangements: Andrea Drappi
Recorded and Mixed at 100## studio Rome (Italy)

Track 3: Remix produced and arranged by Mark Di Meo.
Drum Programming, Bass, Keyboards,Pads,Synths and Strings by Mark Di Meo
Solo Organ by G.Gray.
Mixed by Mark Di Meo at Rina's Studio - Milan (Italy)
Contact: dimeofireworks@yahoo.it

Track 5: Remixed by Tempomatici.

Track 6: Remixed by Emiliano Marzoli.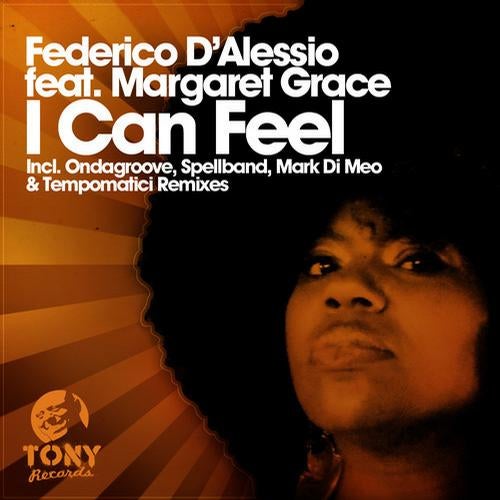 Release
I Can Feel