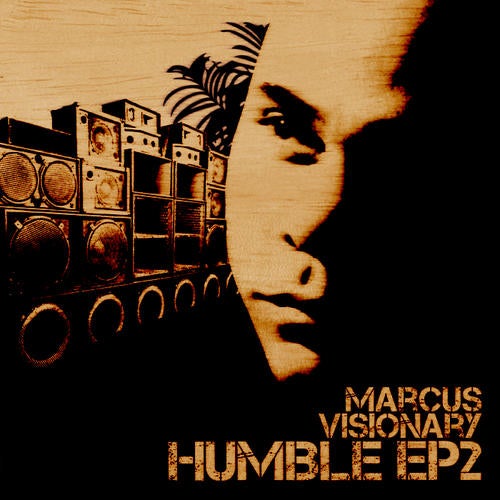 Artist: Marcus Visionary
Title:  Humble EP 2
Label: Liondub International
Catalog #:  LNDB-EP004D
Format: Digital
Release Date: December 2010
File Under: Drum & Bass / Ragga Jungle

Liondub International proudly presents the second EP From Marcus Visionary's groundbreaking forthcoming album, Humble. After the phenomenal success of his Carib LP Marcus returns with a flawless homage to his ragga jungle roots, featuring the vocal talents of Pad Anthony, Messenger Selah & Jah Dan Blakkamoore, as well as lethal remixes from Bladerunner. The EP get's right down to business with the Bounce remix which gets an agile rollers work out from Bladerunner. The "Blackboard 2012" remix highlights the original mixes best traits with tight drum rolls, piercing bass stabs and playful panning and smashes every dancefloor its dropped on. Marcus' original, with it's muted acid lead and Think drum break, is an iresistable and heavy hitting tribute to the sounds of '92. "Murder" absolutely smashes the competition with Pad Anthony's classic, trim lyric, a bubbling rub-a-dub bass and classic 909 snare on the breakdown. The title track, "Humble," closes out this bright collection of tunes with a beautiful teaching from Messenger Selah & Jah Dan. Marcus chops it up proper on the Amen version and barrels straight ahead into the jungle on the original. The EP has received support from a serious roster of top-billing D&B DJ's including: DJ Hype, Fabio, Bryan G, Ray Keith, A-sides, Benny Page, Serum, Bladerunner and more. Watch out for the full length Humble LP release from Marcus Visionary. This groundbreaking LP will set the standard for jungle producers for years to come.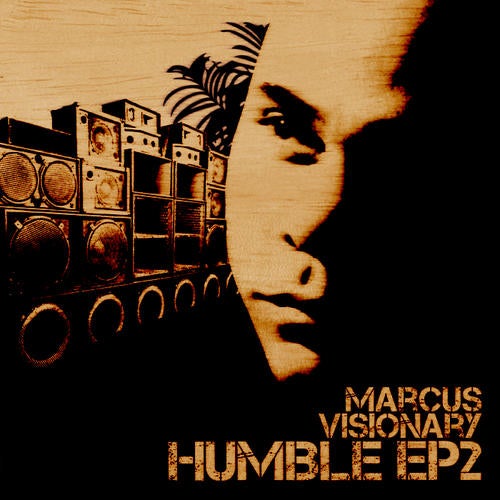 Release
Humble EP 2