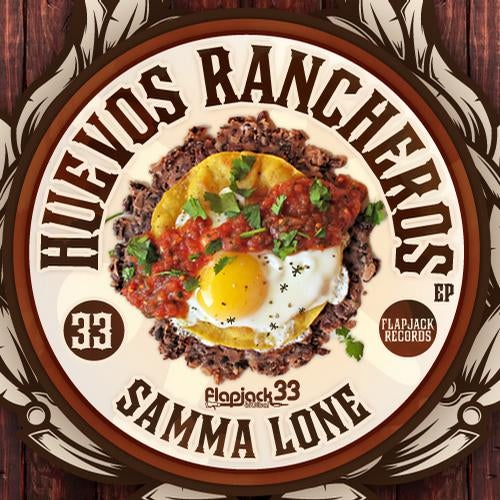 Release Date

2012-08-28

Label

Flapjack

Catalog

FLAPD33
Ay Flapjack caramba! Holy frijoles and lots of other cliché Spanish phrases too! Flapjack Records has a tasty new dish on the menu courtesy of recent ABQ transplant Samma Lone. This is the best thing to come out of Albuquerque since blue meth. This Huevos Rancheros EP is unlike any other cook of this popular south of the border recipe. This is probably due to the chemistry involved. Either way, this is the primo of the breakfast creamo.

To get Heuvos Rancheros EP this pure, you need to have to start with the right ingredients. None of this over the counter pseudo crap. You need to rock some Ratatata, and a lot of it. This jam is some seriously potent ish on the dancefloor. You have to be careful with the amount because the recipe has to be just right or you will ruin the entire batch.

The Chocolate Mousse is just a mark of perfect, kinda of like chili p. This puts a stamp on the cook that all funk junkies will recognize. Without this jam, the product could get lost up in the mix with all the other skeez out there. This puts that ever so pervasive pump into your set that will have people gurning for days.

Be Inside is exactly where you will want to stay, most likely for days after you imbibe this batch of Huevos Rancherso EP. This key ingredient will have you climbing up the walls, and rollin n scratchin too if you arent careful. Make sure you trim your nails before jumping into this game so the collateral damage on your skin bag isnt too horrible.

After a few days into theHuevos Rancheros EP its going to be hard to Make Me Wait for more. Once down that road, there aint no turning back. Just have to keep this party going. Make Me Wait slides right into those lost moments where one thing leads to another and you find yourself ankle deep in rave goop and hydrofluoric acid. So if that isnt appetizing enough, get your gullet into this tasty mess and dont worry about jonesing later on cuz we keep well stocked and will be happy to sort you out.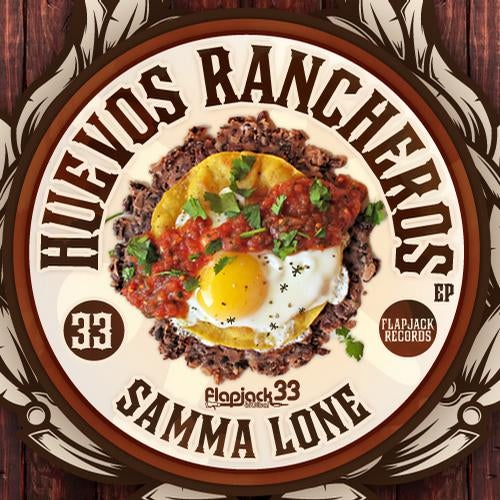 Release
Huevos Rancheros EP
Release Date

2012-08-28

Label

Flapjack

Catalog

FLAPD33