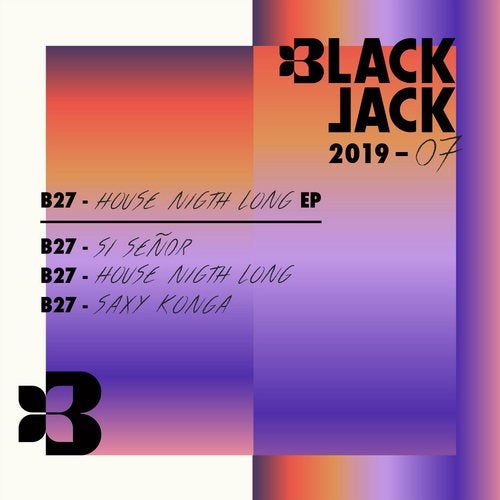 B27 House Night Long (BJ 07) At Black Jack, we know that nostalgia and the sure values ​​do not anchor a label in its time. From the legends of house music to the French Touch stars , it was necessary to bring new material to update the software while being faithful to the basics of the dancefloor culture. This collaboration between Stéphane B from Superfunk and a southern musician, B27 is the symbol of this alchemy found in a reactivated Black Jack. With this duo, the sample-disco, king of the 2000s has paid an hommage to the early 80s with a keyboard riff from a hit song of Magazine 60 (Si Senor) or a chorus borrowed from Lionel Richie (the correctly named House Night Long gives a title to the EP) and completed by a fresh and invigorating jazzy house track : Saxy Konga.

B27 House Night Long EP
Chez Black Jack, on a bien compris que la nostalgie et les valeurs sûres ne faisaient pas un label ancré dans son époque. Aux légendes de la house music et aux cracks de la French Touch, il fallait amener de nouvelles pousses capables de renouveler le logiciel tout en étant fidèles aux bases de la culture dancefloor. Collaboration entre Stéphane B de Superfunk et un musicien sudiste, B27 est le symbole de cette alchimie retrouvée dans un Black Jack réactivé. Avec ce duo, le sample-disco, roi des années 2000 a laissé la place à un clin d'œil appuyé aux années 80 avec un riff de claviers d'un hit de Magazine 60 (Si Senor) ou un chœur emprunté à Lionel Richie (le bien nommé House Night Long qui donne son titre au EP) pour un exercice de style rondement mené achevé par un Saxy Konga aux accents jazzy house frais et vivifiants.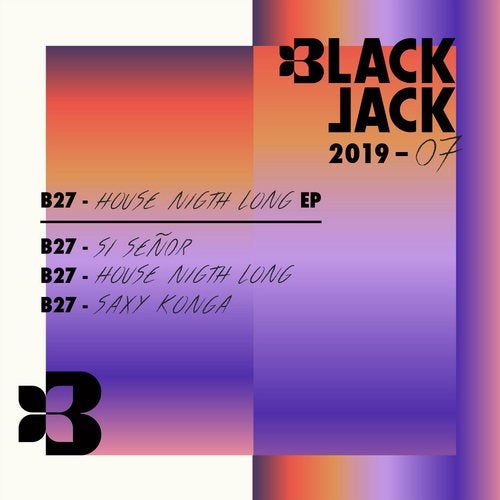 Release
House Night Long EP