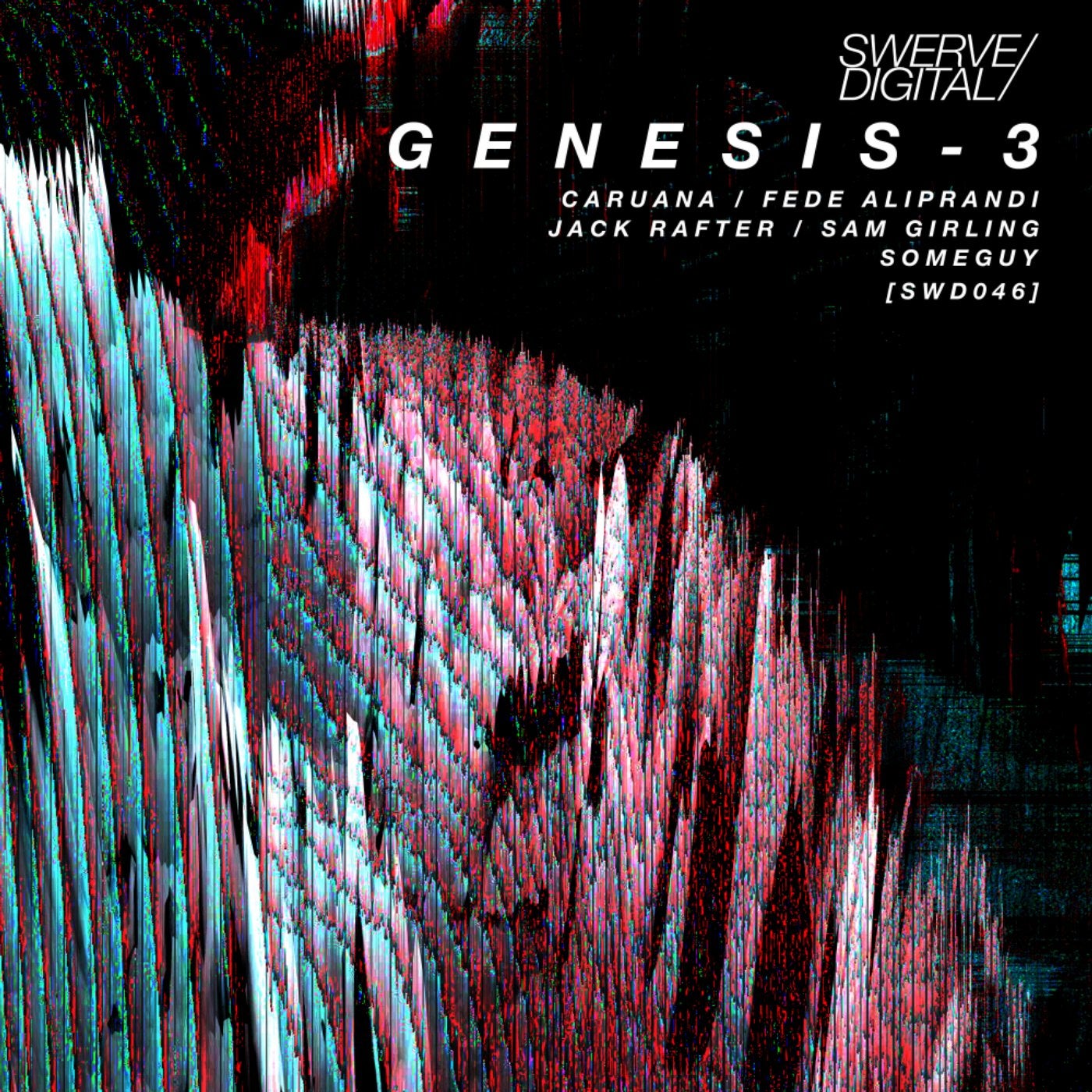 The next release on Swerve is the 'Genesis-3' VA. A compilation of works from some of the UK's finest up and coming artists. Featuring a varied blend of housey pianos, acid melodies, wobbly basslines, pumping tech beats and much more, it's a release that is likely to have a little something for everyone inside.

Kicking off the VA, Sam Girling's 'Panic Acid' sports an edgy, robotic vibe; reminiscent of the type of sound championed by artists like Jamie Jones and Patrick Topping in recent years. A track loaded with disarranged rhythm and grungy, processed sounds and plenty of quirky character.

Next up, Someguy lays down some of his signature, up tempo tech house. 'Supernova' features high-energy, rolling beats, a strong melodic sub and a catchy vocal hook. Robust drum patterns and layered percussion drive the track at an entertaining and enjoyable pace.

Jack Rafter is next to the join the party with 'Discovery'. A track with a revamped and on-trend house feel made most definitely for the peak time slots. The subtle introduction of its piano lines and strings perfectly compliment an already pounding number. Add to the former some huge buildups and equally as large drops and you have yourself a dance floor weapon.

Following on, Caruana's 'Don't Stop' is another edgy and non-conformist creation. An essentially quirky track with hints of modern tech influence. In amongst the wobbly, pulsating character of the track, you'll find pacey beats, rough, pitched bass melodies, layered idiosyncratic samples and plenty of individuality. The recipe for its construction is aligned with what has been making Caruana stand out from the crowd for some time now.

Last but not least, Fede Aliprandi closes the show with 'Living With Mom'. A track that emulates the prevalent Beatport tech house sound that many people know and love. 'Living With Mom' is the sort of track that would sound right at home at ElRow during primetime on the terrace. Punchy rhythm, supplemented by a groovy melodic sub and scattered percussive elements; not to mention the catchy hook and big transitions!

The 'Genesis-3' VA (feat. Sam Girling, Someguy, Jack Rafter, Caruana & Fede Aliprandi) is proudly presented to you by Swerve Digital.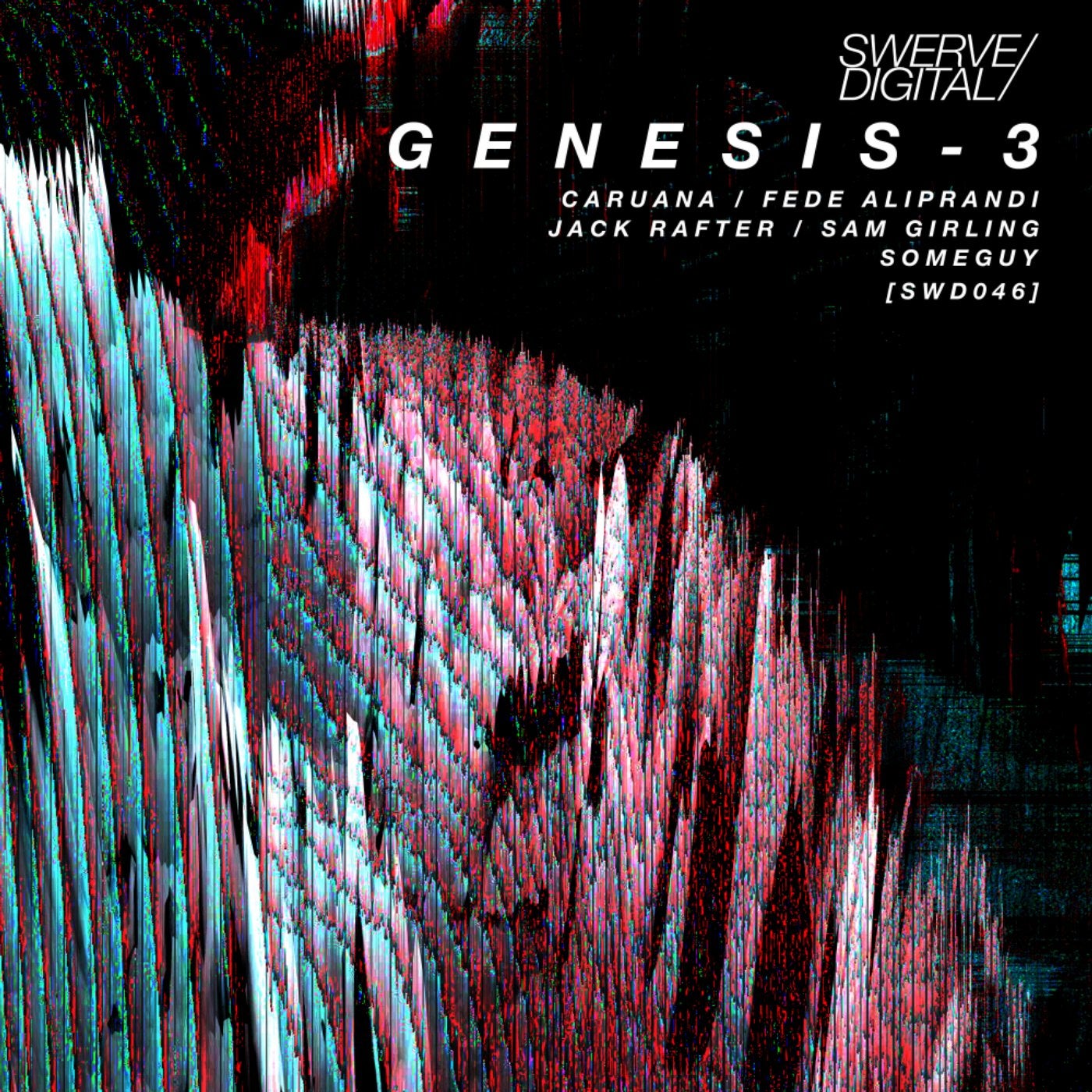 Release
Genesis-3