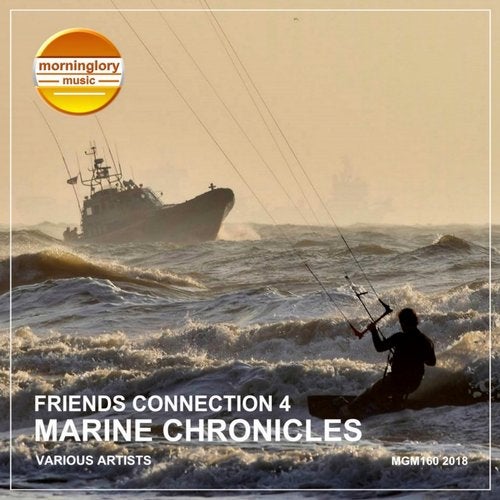 Hype
FRIENDS CONNECTION 4 - Marine Chronicles

A few years ago we started up Friends Connection. The primary goal was bringing our Morninglory artists together and recruit new blood to release a compilation album of unique and coherent tracks. The rules are simple: create a masterpiece track within the frame of a theme title, that's the only obligation.

And it worked, it worked out very well actually, our 4th album is a fact! The theme title is this time Marine Chronicles, all produced tracks carry a marine related title and contains certain oceanic related tunes and effects. The participating artists went big on this theme and started there creations with the highest dedication. Progressive and melodic tracks were produced by Adam Firegate, Resolutions, Andy Line, Nightbob, Vaxio, C.J.Peeton, NikoChristo & Synas, Nice Therapy, Theeburn and Ar-Men Da Viken. Enertia-Sound was responsible for the only progressive breaks track on this title. We are also very happy with quite a number of modern and lovely dark sounding deep tech and minimal tracks by Findike, Nofake Nothing, Wesper, Djonah Laforge, Noisy Flight and Morninglory, a genre which is not often heard on our label.

Again, the quality of the 18 delivered tracks is amazing. Like the previous episode of Friends Connection (III), this album also contains two continuous mixes, mixed up by Nightbob. The first set has a mainly progressive and melodic appearance, the second mix a bit more deep tech and minimal style. It is smashing how the diversity of genres and styles easily blend together in one go. Both mixes will be delivered for free when the complete album is purchased. Another reason to buy the entire package!

Enough said, time to play music, just purchase our newborn album and enjoy this epic compilation!

Special thanks to Eric van Wijk for providing the fabulous artwork picture, also thanks to Nightbob from NB Mastering for mastering services, DJ Mixes and artwork design.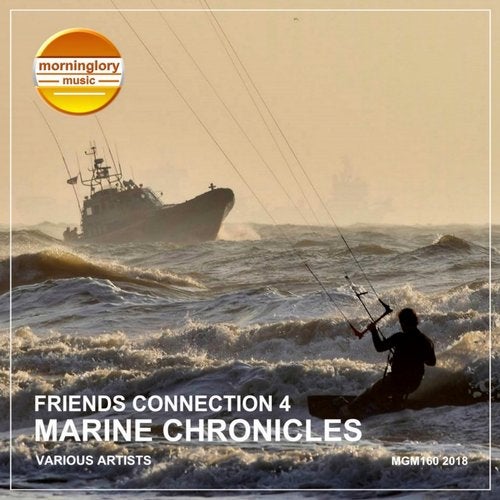 Hype
Release
Friends Connection 4: Marine Chronicles