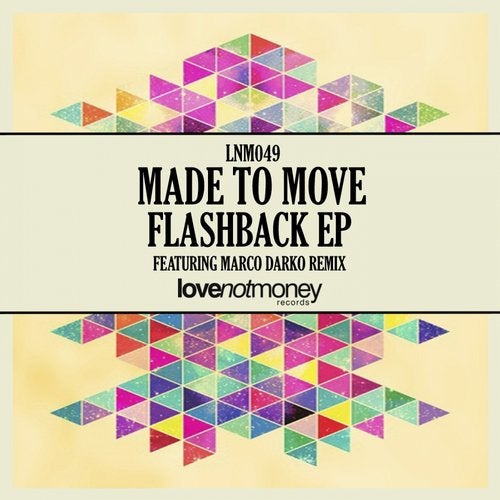 From DJ to producer to radio broadcaster, Made To Move, known by friends as George is an experienced player in the Mexican clubbing scene. His eclectic taste is cultivated from a wide variety of influences, mainly 80's & 90's Old School House jams.

Made To Move's previous outings on Love Not Money include 'Get Loose' on the 'New Love Volume 4' compilation, and his collaboration with label boss Luke Pompey on the successful 'Nu Skool' track earlier this year so it was only a matter of time before they invited him to drop an EP. Here with 'Flashback' George turns out a straight house groover from the get go. Chopped vocals, organ basslines, and the instantly recognisable squelch of the classic Roland TB-303 alongside relentless 808 drums are layered perfectly to give it that retro feel that creates a bumpin' dance floor workout.

On remix duties LNM welcome Manchester based producer Marco Darko. With releases on labels like Jamie Jones' Hot Waves, Sleazy Deep, Get Twisted and many more it's a wise decision to have him deliver the goods and he has not disappointed with his remix of b-side 'I Want You', taking a more late-night approach while giving the remix a real classic Deep House sound, ultimately providing the EP with yet another touch of musical diversity, a trait Love Not Money are becoming more and more recognised for.

Released worldwide on all stores 9th June.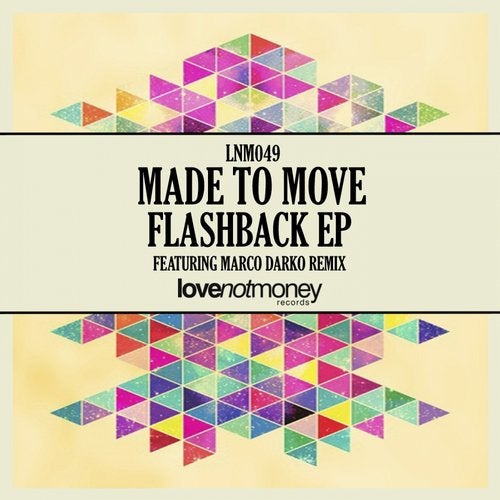 Release
Flashback EP