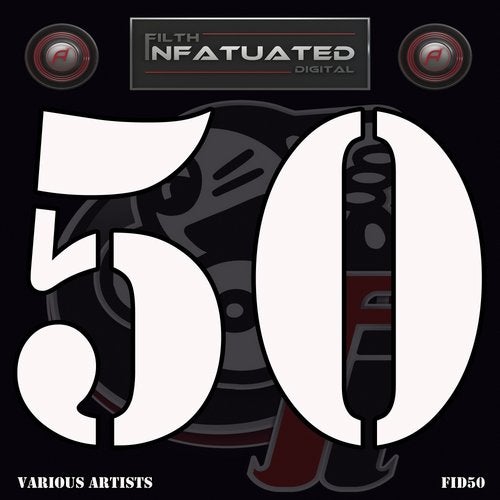 Here we are! Filth Infatuated Digital 50!

First off, we'd just like to thank all the artists who have supplied us with great music over these past 6 years. It has been an honour to not only release great Techno from some well-known legendary artists over the years but to also release tracks from up and coming and new producers and nurture and watch them go on to great things in the scene! Also, we want to thank all the DJ's and fans for your Continued support. Here's to the next 50!

So, for this milestone release we present to you, a big various artists EP. Although predominantly a 'Techno' label, we have never religiously stuck to that 100%%. Like with this release of old friends and new, we have Tough Techno bombs from favourites Distek, Marcello Perri, Mark Neenan and Primate's very own John Warwick. Acid Techno from the legendry OB1, Old-school influenced Hard groove from Naked Van Mirk p lus regular Darkmode supplies us with his Detroit influenced sound, as well as some harder edged Techno from Car-D, Kev D and new comer Jim E Scavenger.

BUT, we also feature some Electronica from Brolax Bones, Electro from Sparticuts (one half of South West Techno duo Boglin) Rolling Breakbeats from our good friends Kev D and Stampatron and some Acid House from Prowler (A new alter ego from Steve Abraham).

Mega early support coming from the likes of: Africa Islam, CJW, Calrek, DJ K.N (Mass United), DJ Warp (Japan) / Takashi Watanabe, Dave Sandison [Techno Rebels], Dax J [Monnom Black], Daz Furey, Gemma Furbank, John Rowe, John Warwick [Primate], Kerstin Eden [Electric Eden], Lasawers, Marceline Geelen [DJ Mag NL], Marcello Perri, Mark EG, Mark Neenan, Nori [Posivision], Oliver Kucera, Omid Dubtek, Stu J [Vertastyle / Voice FM], Wayne DJC [Beyond Control] & Zuni [Tribal Waves].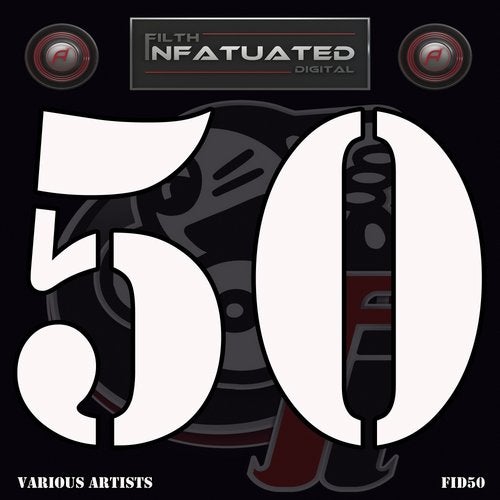 Release
Filth 50Th EP