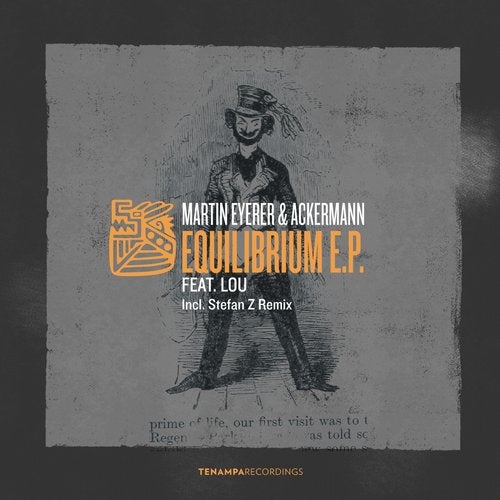 Martin Eyerer, Ackerman & Lou deliver us the excellent vocal led Equilibrium on Mexicos Tenampa label thats been causing a fuss for several years now, and with this release about to land, the fuss will certainly be continuing further.

Kicking off with the 'Unstable Version', we find a melodic deep workout, graced with that hauntingly cool vocal from Lou, kind of jazzy edged in style, which sits wonderfully over the quirky melodic techno bed that Martin Eyerer & Ackermann have expertly crafted. A little wonky, yet still on a peak time gem, this really works a treat.

The Stable Version has an excellent long intro, full of the original melodies from the other mix from the off, but this is more dubbed out and keeps you waiting for the vocal. When it does arrive, the teasing track drops right down allowing the vocal to glide through in all of its glory.

Stefan Z is on remix duties, and utilize the melancholic vibes of the original, but toughens things up, while also strips it right back. Cool vocal effects add a trippy vibe, while this rework powers along. The haunting organ line creeps in later on adding depth, and turns this in to a damn fine remix.

Suppoted by: Maya Jane Coles, Danny Tenaglia, Gabriel Ananda, Marc Marzenit, Riva Starr, Joris Voorn, Kollektiv Turmstrasse , Eelke Kleijn...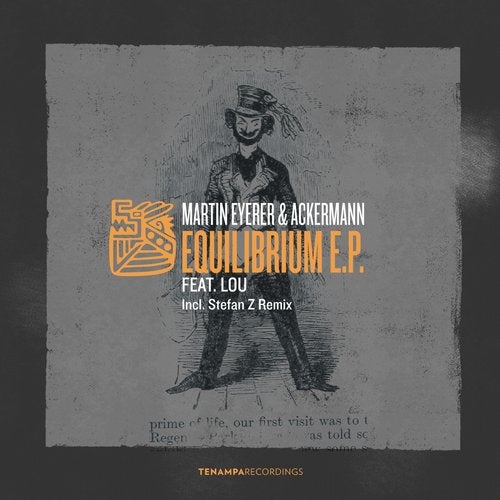 Release
Equilibrium EP