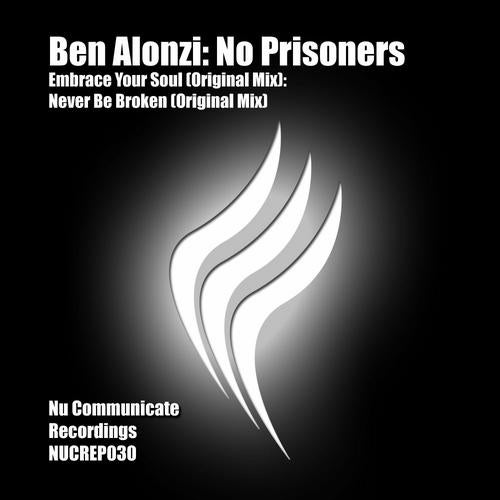 Release Date

2012-06-20

Catalog

NUCREP030
Nu Communicate presents "No Prisoners" an EP release by its very own Ben Alonzi.

With a two track selection consisting of pure passion for music this is a beast of an EP.

Ben Alonzi, who has also collaborated with many well know artists within the scene, delivers 2 superb productions with huge effects and well produced melodies accompanied with an interesting baseline effects offering that fresh off the chat sound, these 2 MASSIVE tracks consist of the very best uplifting styles with a massive passion behind them.

Ben Alonzi aims to hope that these be amongst your day to day track lists, live shows and events for sure! Artist/Dj/Label owner Ben Alonzi is being supported by the world's number ones also joining forces with the huge duo ZiRENZ, as the push forward their own unique sounds throughout the EDM scene. Becoming stronger and stronger throughout the scene, Ben Alonzi hopes to deliver with his EP 'No Prisoners'.

Enjoy ...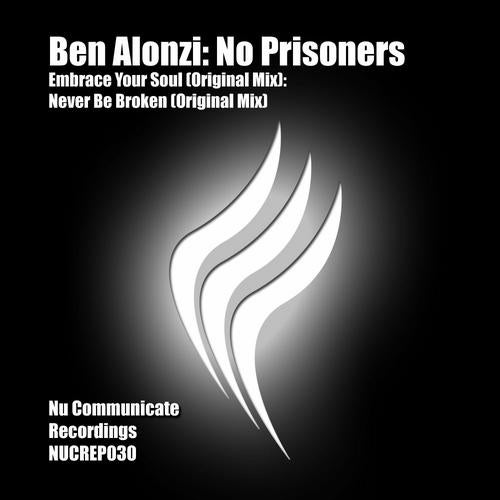 Release
Embrace Your Soul
Release Date

2012-06-20

Catalog

NUCREP030