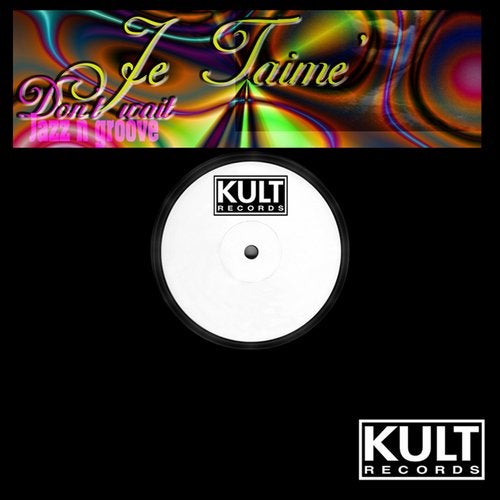 Originally released on January 30th 1996 by Kult Records on 12 inch vinyl only, this Jazz-N-Groove release entitled "Don't Wait" featuring the vocals of Je t'aime. Its written and produced by Jazz-N-Groove with a 95 North remix and dub edited by Benji Candelario. The project gets a welcomed re-mastering for this digital release. Enjoy this classic KULT title!

Text from the original 1996 hype-sheet:
Jazz-N-Groove is the moniker for the collaborative productions of Marc Pomeroy and Brian Tappert. This highly soulful duo are responsible for some of the most "chill down your spine" records produced . As owner of Soulfuric Recordings, Marc and Brian are enjoying much success producing and remixing for many artists on their own imprint, as well as numerous other labels earning critical acclaim as one of the most respected production duo's in dance music today. Originally from New Jersey, Brian Tappert began his DJ career at age 15. He first production, "Do Ya" was released in March of '93, and from there he went on to produce projects such as "We Can Make It" and "Movin" by Mone (UK, AM:PM) under the Jazz-N-Groove tag with his first partner Roy Grant. Fort Lauderdale native, Marc Pomeroy, is a fifteen year veteran musician and studio engineer. Mainly a keyboard player, Marc's jazz and blues influences can be heard on his first production with Andrew Mossop, released on Nile Rogers Ear Candy Records in 1990. Brian and Marc met in '93 in a Florida recording studio during an early Jazz-N-Groove studio session, but it wasn't until '95 that they both decided to hook up and form the Urban Blues Project. Their first joint venture, Michael Proctor's "Deliver Me", went on to become that year's vocal anthem, and is today considered a classic dance recording. Marc and Brian attribute much of their success to each others considerable background as DJ and musician respectively. Of course, Jazz-N-Groove don't spend all their time in the studio. You can catch Brian on the wheels and Marc on the keys at various UK venues including Ministry Of Sound.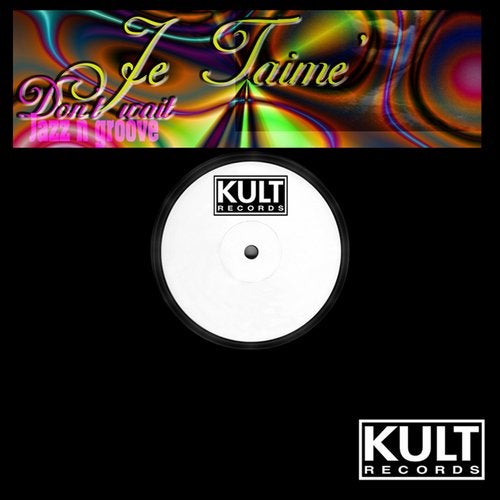 Release
Don't Wait (Remastered)