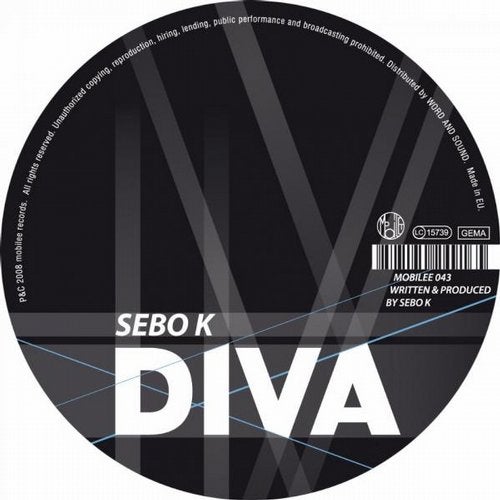 Following up on December's one-sided single Far Out, Sebo K returns with Diva, another track so deep that it doesn't need a B-side.

Don't let the title scare you: there are no wailing divas here, no garish melodies. Just a brief vocal sample looped throughout the mix, a high-voltage call-and-response that sends sparks flying at just the right moments. As for the production, control is the watchword: unadorned drum machines do a lithe, high-stepping forward march while cool, syncopated chords bounce in place. From its copious empty space to its irresistible groove, it feels a lot like some B-side dub mix from a long-lost Chicago classic. The vibe hangs deliciously between tension and release, moving and soothing in equal measure. This one's for going the distance.

Accompanying Diva is a digital-only package of "Far Out" remixes from Agnes, Joris Voorn and DJ Sneak, who closes the Chicago-roots circle!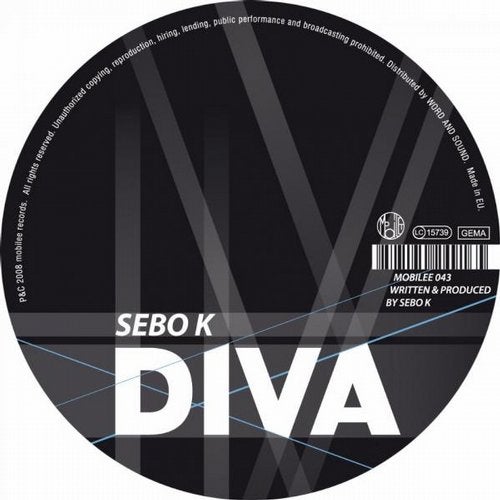 Release
Diva