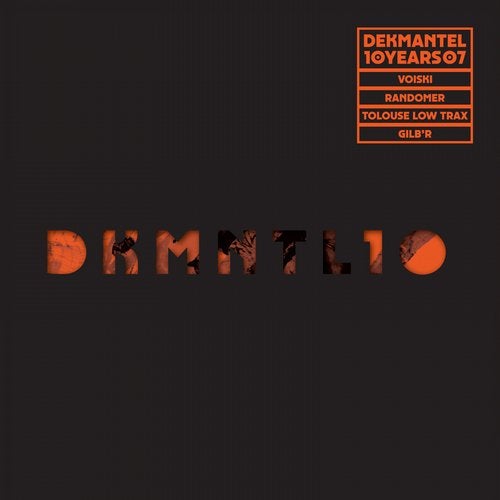 Release Date

2017-10-20

Label

Dekmantel

Catalog

DKMNTL10YEARS07
Dekmantel is celebrating its ten-year anniversary with a ten-part EP series being released throughout 2017. Having kicked off in March, the label is putting out an EP every month, each featuring friends and family, while dropping in some scene-defining legends. The seventh in the series, is a force of electronic, future-forged, underground electronics, by some of the best talent, and avant-gardists within the scene.

To date the 10-year anniversary series has seen new releases by the likes of The Egyptian Lover, Levon Vincent, Gigi Masin, Fatima Yamaha, Burnt Friedman, and many more. Each record is held together by stylistic glue, touching upon the varying facets that come to define Dekmantel as a label, and event series. Along the way, many pioneering artists have been brought under the Dekmantel umbrella, making their debuts on the label ' and this, the seventh EP is of no exception, with Gilb'R, and Tolouse Low Trax all releasing their first full tracks with the Dutch imprint, while Randomer and Voiski, having previously released on Dekmantel's UFO techno side imprint, are also brought into the main fold.

In terms of experimental, techno, very few come close to the impact that this UK producer has had on the scene. With a sound that is rarely classifiable, Randomer's Dekmantel contribution is a staggered, minimally-twisted, dark, kind-of-two step, awesome thing. Versatile Records' Gilb'R has found himself an integral part of the Dutch scene since moving to Amsterdam, and brings forth his organic, percussive grooves that have helped define his music, and label to date. Salon Des Amateurs' Tolouse Low Trax provides a seasoned session of amniotic, grizzled, hypnotic post-everything music, that is eerily discomforting and wonderfully pleasurable at the same time. And on the EP's fourth track, Parisian techno wizard, Voiski adds layered organic, futuristic loops that work to stale the progress of time, and space.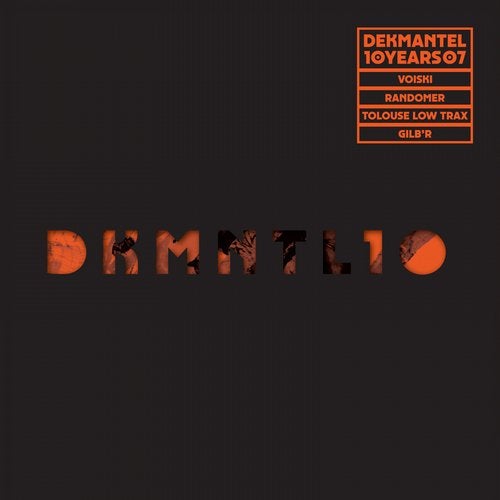 Release
Dekmantel 10 Years 07
Release Date

2017-10-20

Label

Dekmantel

Catalog

DKMNTL10YEARS07