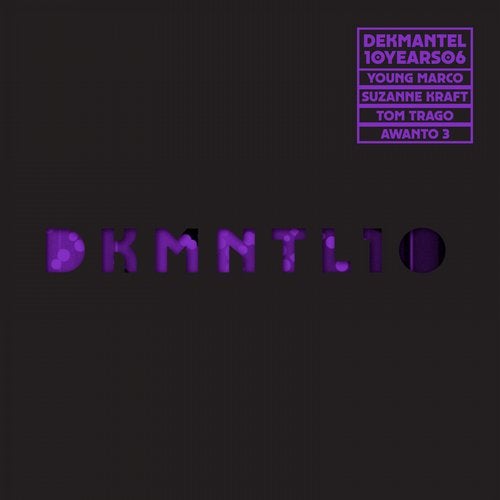 Release Date

2017-09-29

Label

Dekmantel

Catalog

DKMNTL10YEARS06
Ten years in, and still going strong. After throwing their first ever party in the Dutch capital a decade ago, Dekmantel are celebrating their decennial anniversary with a titanic, ten-part EP series throughout 2017. Having kicked off in in March, with one EP being released every month, the series will touch upon every musical fragment, style, and wave that have come to define Dekmantel's output, events and festivals from the past ten years. Featuring some of the label's closest, and most favoured artists, along with some truly legendary faces, and a sleuth of new artists being indoctrinated to the label, this is yet another massive, and epic undertaking for the label.

This, the sixth release in the ten-part undertaking, follows a juggernaut of releases that have featured The Egyptian Lover, Levon Vincent, Gigi Masin, Fatima Yamaha, Burnt Friedman, and far more. Featuring the collective talents of Young Marco, Suzanne Kraft, Tom Trago, and Awanto 3, the sixth-EP is a collection of colourful soul, sun-filled gentle rhythms, and delicately smooth house-beats that are poised, and pertinent for long, summer days. Which is quite handy, considering it comes out just in time for the second iteration of the Dekmantel Selectors festival in Croatia. And if this record doesn't make you want you to book your flights now, what will?

Dutch DJ, producer and Dekmantel family member Young Marco kicks things off with a beautiful, melodic, waterfall of a track. It's a record you'll want to play out on a yacht, while sipping on a rose under the warm, afternoon sun. 2017 has been nothing short of an epic year for Marco, having already compiled the second in the Selectors compilation series for Dekmantel, in addition to having released the second LP as Gaussian Curve, alongside Gigi Masin, and Johnny Nash. Marco is in good company, as Dutch-based artist Suzanne Kraft crafts a delightful, ambient-meets-house, summer groove, that lives at the most relaxed of paces, sitting side-by-side on the A-side. Flip the record over and Dekmantel favourite, and Dutch house institute Tom Trago finds himself in a moment of blissful summer haze, with soft, sonic-pallets and waving melodies. Concluding the record is long serving Dekmantel mainstay, and Rednose Distrikt main-man Awanto 3 with an analogue, and feel-good, electro-beat rhythm.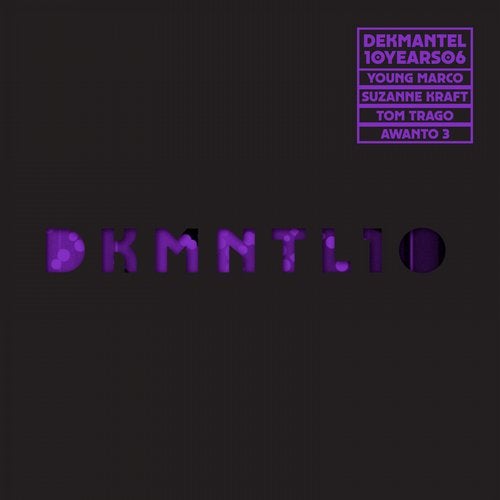 Release
Dekmantel 10 Years 06
Release Date

2017-09-29

Label

Dekmantel

Catalog

DKMNTL10YEARS06