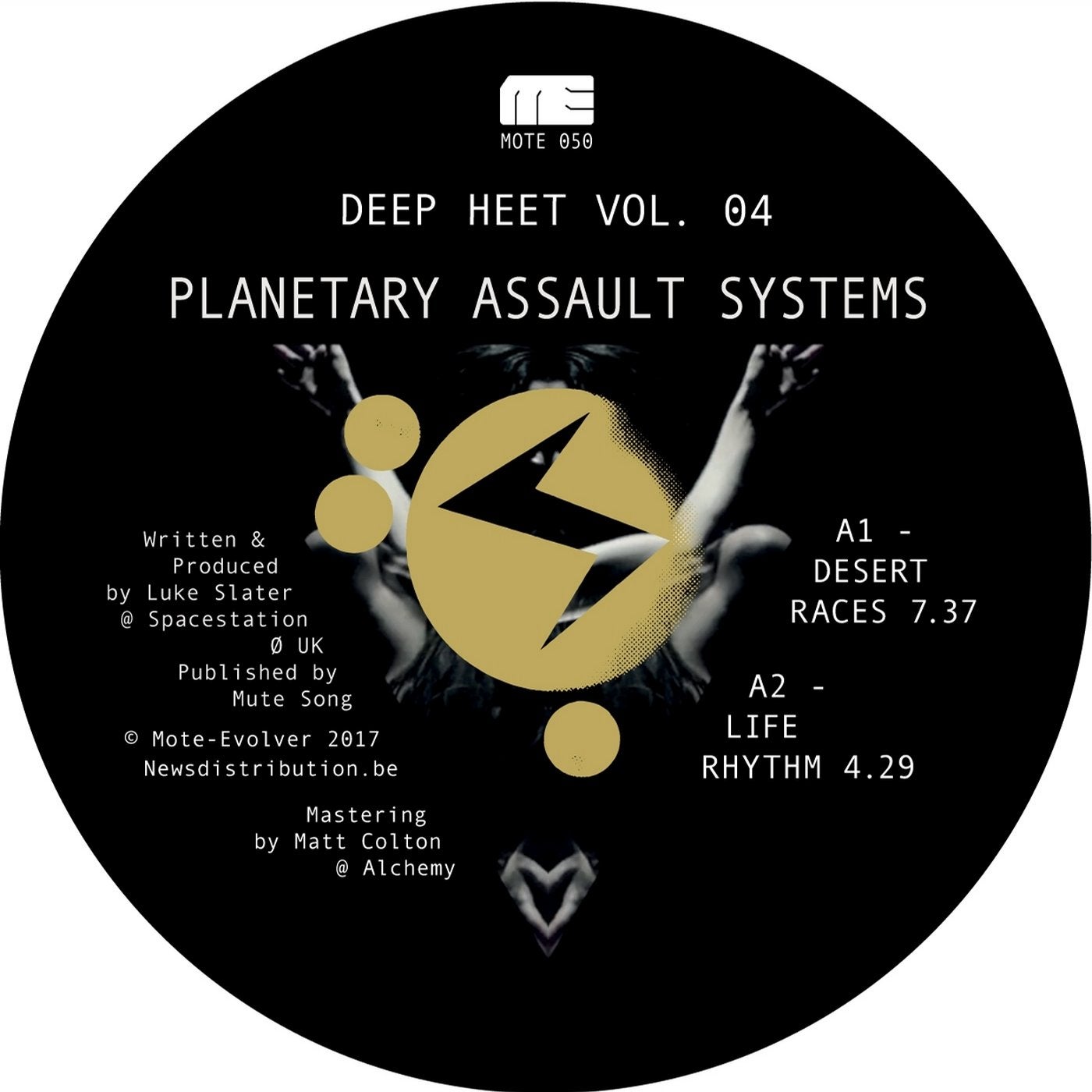 Since 2006, the Deep Heet series of recordings has shown the public an especially distinctive side of the production work of Planetary Assault Systems. With a unique 'engine room' ambience and a focus upon maintaining a continual surge of pure energy, each volume in the Deep Heet collection has lived up to that title, subtly suggesting the kind of sustained and voluntary temperature rise that has traditionally given way to spiritual or visionary experiences. Just check out tracks such as "Flat Tire" from Volume 3, with its hard percussive edge accompanied by a pervasive hiss like boiling matter changing into gas. P.A.S. helmsman Luke Slater also thinks highly enough of this series to re-work tracks like "Whistle Viper" in recent live sets, or to offer up others (e.g. "Raid") for remixing by Mote-Evolver allies.


It's only appropriate, then, that the 50th overall release on Mote-Evolver should also be the fourth overall volume of Deep Heet. In keeping with Slater's recent forward-thinking self-assessments like the "Planetary Funk" anniversary series, this is simultaneously a summary of past successes and another new evolution in style and content. This new set of four highly concentrated cuts shows how effective Planetary Assault Systems can be at fueling the imagination by fusing together rhythmic and incidental elements into a unified, animated meshwork, without even a prominent melody to help out. For example, on the compelling track "Lazer Organical," listeners will find themselves in the midst of a testing range where thick arcs of coherent plasma ricochet off of the walls.


Deep Heet Vol. 4 also showcases Slater's aptitude for choosing just the right moments to deviate from a steady groove: on the mesmerizing bubblebath of "Random Kingdom," he allows listeners to sink into the rising sonic foam before interjecting with some sharp metallic hits. The leadoff track "Desert Races" proceeds in similar fashion, weaving a web of luminous sequencer patterns around the listener before and cutting in with sudden fluctuations or distortions that function like a hypnotist's suggestions after an entranced patient has become fully responsive. "Life Rhythm," on the other hand, is a total immersion session in which Slater's presence seems to recede into the background and listeners themselves may begin imagining overtones and sonic ephemera that weren't programmed into the original track.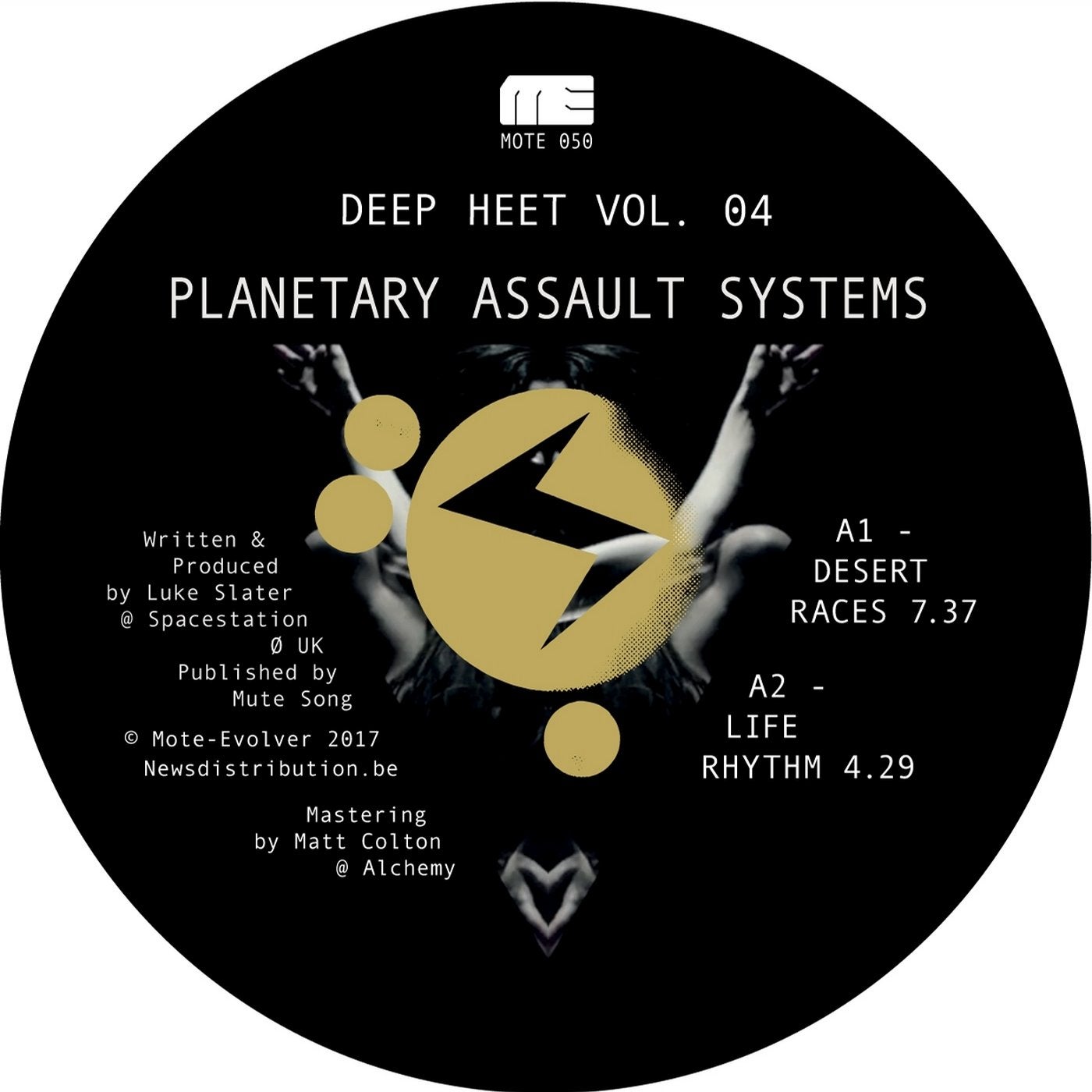 Release
Deep Heet Vol. 4