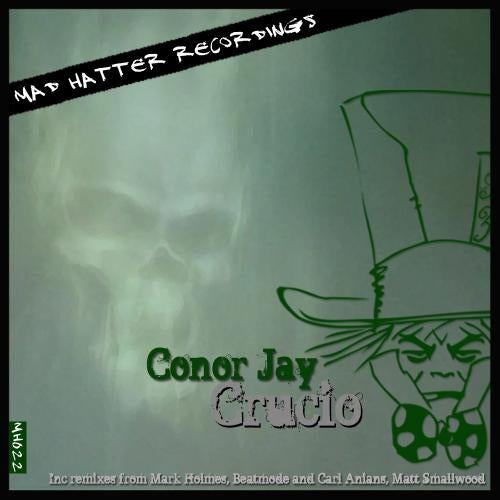 Mad Hatter Recordings coming straight at ya once again with another release set to make your body rock!! This time Conor Jay treats us to a real crowd pleaser with his track titled Crucio. One word can describe this track...huge!!! Totally clean, massive main room mayhem here that will be destroying dance floors from Australia to Berlin.

This killer track just hits so perfectly with its impeccably produced percussive elements, effects, bassline and tech appeal. One can be sure the biggest names in the business are going to be dropping this baby prime time!! Accompanying are three brilliant remixes. First up is MUM artist Mark Holmes who brings us a masterpiece, superbly crafted deep and infectious rendition that is filled with solemn undertones and powerful builds. Right up the dark alley an into a packed after hours spot and you've got this track working the crowd into uncharted territory....absolutely wicked!!

Next up Mad Hatter label bosses Beatmode & Carl Anians deliver and another sharp as nails massive remix that thumps, grooves and bounces it's way into the land of jack!! These boys truly know how to get things done proper with their cutting edge synths, effects and huge drops. Once again the floors are gonna heat up and there's no looking back!

To round things off perfectly comes Matt Smallwood who funks things up a notch and what a dope synth breakdown..totally Carl Cox here!! Heads will be bopping and asses shaking when this bad boy hits the clubs! Deadly!!

Mad Hatter Recordings heating it up and then some!!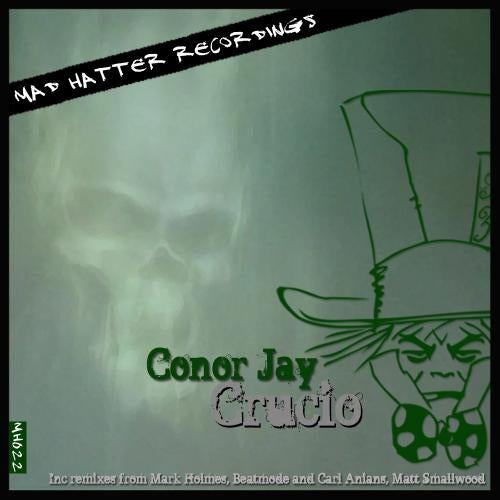 Release
Crucio