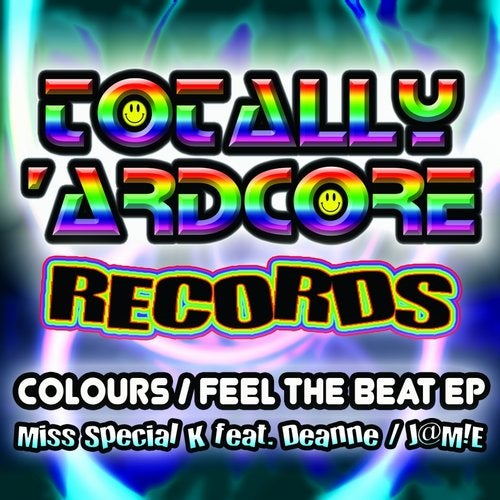 For Totally 'Ardcore's 13th release we bring you two more hardcore tracks from resident artists Miss Special K & J@m!e.

TRACK 1 – Label owner and twice nominated 'best breakthough hardcore DJ' at the Hardcore Heaven Awards, Miss Special K, teams up for the second time with the talented vocalist Deanne for their latest track 'Colours'. This track is one of the most uplifting releases so far on the label. The first breakdown consists of beautiful vocals and stunning pads, which create a real 'hands in the air' moment, and lead into a powerful uplifting drop. The second breakdown features those classic pianos, which almost define the happy hardcore sound. This track really does give you that 'feel good feeling', and it is already proving popular on the dancefloor at many of the leading events.

TRACK 2 – J@m!e is back for his third release on Totally 'Ardcore. After his previous release made it all the way to the top of the charts, it has to be said, this up and coming producer is really beginning to make a big impact on the scene. 'Feel the Beat' is a new take on a classic track and would be an awesome intro tune for any hardcore set. With a driving punchy bassline incorporating elements of powerstomp, it leads into a euphoric breakdown with the sample 'I can feel the beat'. The track is full of energy and the driving riff makes it perfect for getting the dance floor going.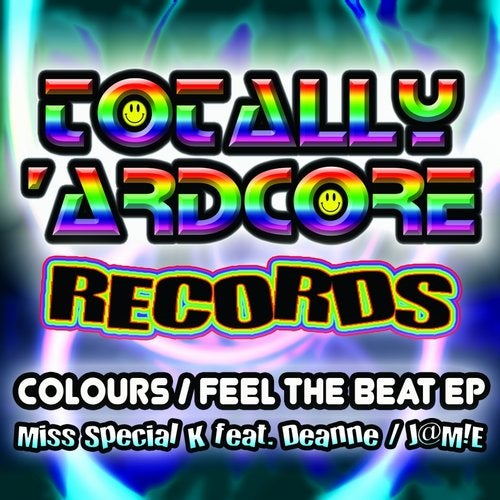 Release
Colours / Feel The Beat EP