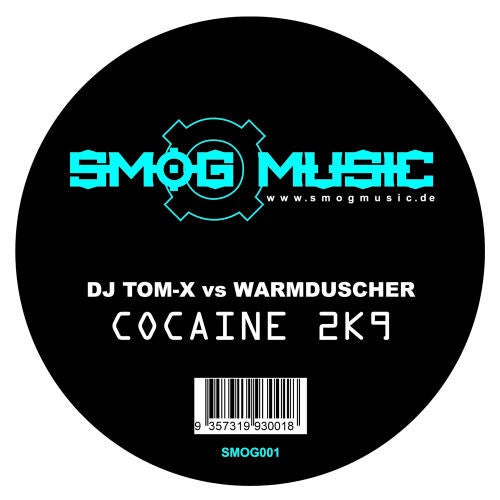 Here is the first release for you from Germany's Label Smog Music which is a label ran by Dj Tom-x. Neither should be newcomers to you, with Dj Tom-x making hundreds of amazing tracks over the past fifteen years, and also running the well respected Fog Area, Cases, Nothing and Shogun imprints that brought us many quality tunes!

warmduscher himself also has produced many high quality tracks such as 'auf Die Fresse' '10 Kleine Bassdrums' and more recently Stow It, being a pioneer of the 303 laden acidic hard trance sound! Here they

have deciced to release 2009 remixes of 'dj Tom-x - Cocaine', this originally came out on Cases Records back in 2002 and sold exceptionally well! On remix duties Warmduscher delivers a raging hardstyle mix which sounds both dark and dirty. Dj Tom-x's Club Mix delivers a smashing hard trance reworking that will definitely feature in a set or two! Swiss legend Wavetraxx takes the track and

turns it into a really uplifting number with soaring melodies and tight percussion and finally Danish allstar Dizmaster remixes the track in a hardstyle way with a raging bassline and bell like synth! All four mixes should certainly smash the hell out of your dancefloor.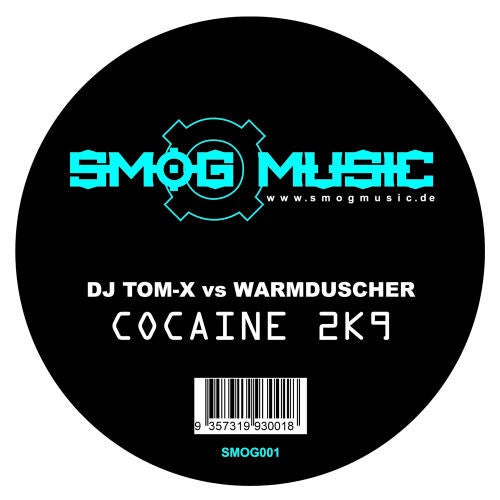 Release
Cocaine 2k9