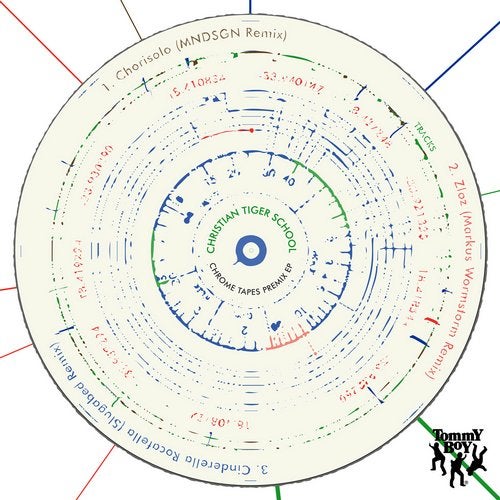 Release Date

2015-06-22

Label

Tommy Boy

Catalog

TB2864
Christian Tiger School have made waves of late melding the sounds of their homeland with influences rangingfrom hip hop to ambient and jazz.

On June 22, they will release, "The Chrome Tapes Premix EP" (Tommy Boy). The EP features three tracksre-worked and re-imagined by Slugabed (Ninja Tune), Markus Wormstorm, & MNDSGN (Stones Throw) to furtherenhance their already otherworldly sound. Their highly anticipated sophomore album, Chrome Tapes, is dueout in June (Tommy Boy).

Ahead of the EP, Vermeer and Zanasi partnered with XLR8R to premiere the video for "a glowing, fleet-footedalbum track called 'Chorisolo'".

Recently CTS were featured on Boiler Room South Africa and through a partnership with Red Bull Studios arecurrently featured on massive billboards across Cape Town and Johannesburg. Christian Tiger School will also befeatured in the upcoming Future Sounds of Mzansi documentary about South Africa's budding electronic music scene.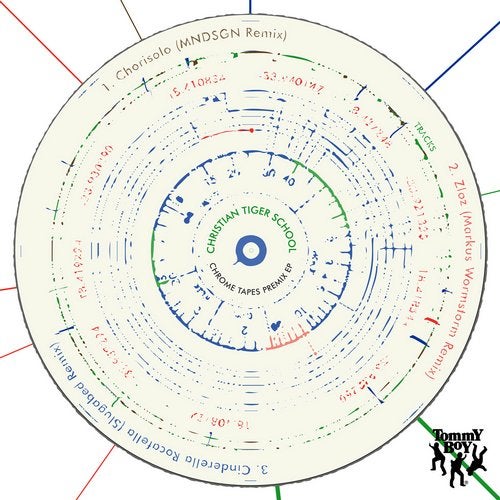 Release
Chrome Tapes Premix EP
Release Date

2015-06-22

Label

Tommy Boy

Catalog

TB2864