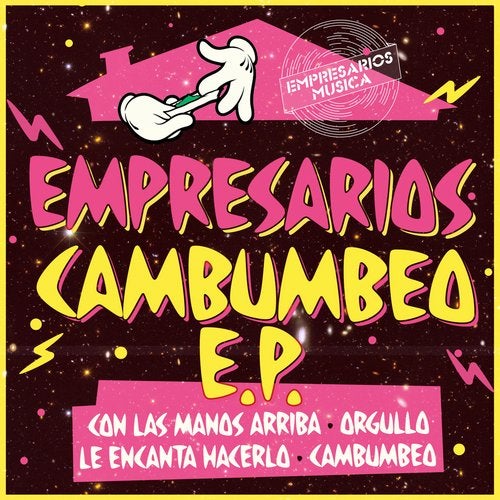 Since launching their own label, Empresarios Musica, the Washington, DC collective of musicians known as the Empresarios have kept themselves very busy. In addition to releasing their album "The Vibes", the Empresarios released a string of remixes as well as The Vibes Remixed LP. They have taken their show across the country, playing at La Cita Bar in Los Angeles and the Joshua Tree Music Festival. In 2017, they also performed at several popular Washington, D.C. festivals including the second annual National Cannabis Festival, the Funk Parade on historic U Street and the H Street Festival. Of course, the Empresarios have been busy in the studio working on some new music with a fresh sound, and are proud to announce the release of the brand new Cambumbeo EP.

The EP kicks off with Noche de Cambumbeo, this sultry tune sets the mood for this musical journey. The song showcases the Empresarios' strengths as it blends a fusion of hip-hop, trap, dub and more. The melodica floats throughout the track as the synths drive the song forward over crisp beats. This is the song you and your squad pre-party to as you get ready for a night out and set the vibe for the night ahead. On each new release the Empresarios have explored new musical directions and influences, Le Encanta Hacerlo breaks new ground for the Empresarios with its red-hot Latin hip-hop and trap sound. This tune takes its time to wind through the verses as the MCs deliver the goods over heavy synths with trap beats. Whether you are cruising down the highway or slow dancing in the club, this track exudes irresistible sexiness from start to finish.

But don't forget, we came to party! The Empresarios take it way back to the 1970's when Spanish Harlem was the place to be, so put your hands up. Con Las Manos Arriba is the party tune of the release as the Empresarios flex their dancefloor skills over the heavy percussion and trumpet on the track. This song really captures the tropicaliente vibe the Empresarios are known for and will surely be a summertime anthem booming at all the pool parties. The Empresarios continue their explorations into Latin hip-hop and trap styles with Orgullo, an urban fusion track that delivers the good. The trumpets and melodica are back, this time sitting perfectly over stuttered trap beats which frame the Spanish rap perfectly. This is a very smooth tune, so sit back and soak it up. It's time to put your pride to the side so we can do what we came to do!

The Cambumbeo EP is the latest installment of fresh new sounds from the view of the Empresarios tropicaliente sound. Rich with a range of sounds from hip-hop and dub to boogaloo, trap and more, these four tracks are coming out just in time to sizzle all summer long.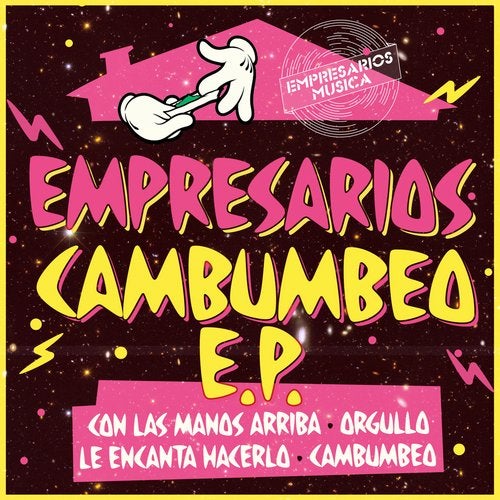 Release
Cambumbeo EP