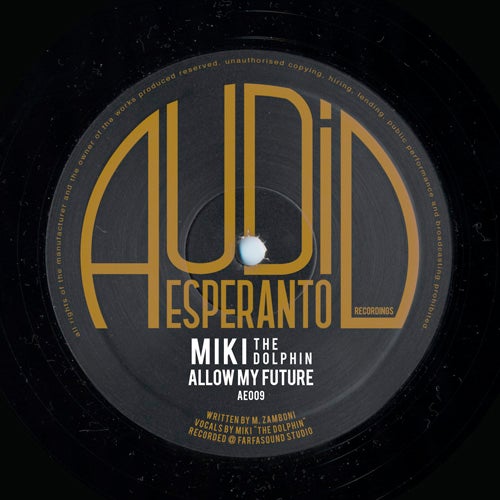 AUDIOESPERANTO IS PROUD TO HOST 
ONE OF THE MOST SIGNIFICANT DJ'S FROM THE ELECTRONIC SCENE 
OF the 90's. 
 
WITHOUT CONSIDERING WHAT MUSIC BUSINESS IS NOWADAYS 
ONLY MASSIVE MARKETING AND MULTINATIONAL CONVENTIONS 
"MIKI "THE DOLPHIN" IS 'WITHOUT DOUBT",STILL ONE OF THE MOST TALENTED 
DJ'S OF THE GLOBAL UNDERGROUND SCENE.
 
IT'S HIS VOICE THAT WE CAN FIND IN THIS PROJECT THAT TRANSMITS 
AN EPIC AWAKENING MADE OUT OF VERY INTIMATE EMOTIONS . 
THE KEY ELEMENT OF THE SONG IS THE SWEET AND DELICATE MELODY SENT OUT
BY THE PIANO. 
 
BESIDES THE ORIGINAL VERSION, A SUBLIME JOURNEY BETWEEN 
Minimal Funk and TOUCHES OF CLASSIC, WE CAN ALSO FIND A TECH-FUNK REMIX FROM
FRANCESCO FARFA WITH A BREATHTAKING PAUSE AND ANOTHER REMIX CREATED BY THE
FARFASOUND CREW IN A DIRTY-PHUNKISTIC KEY. .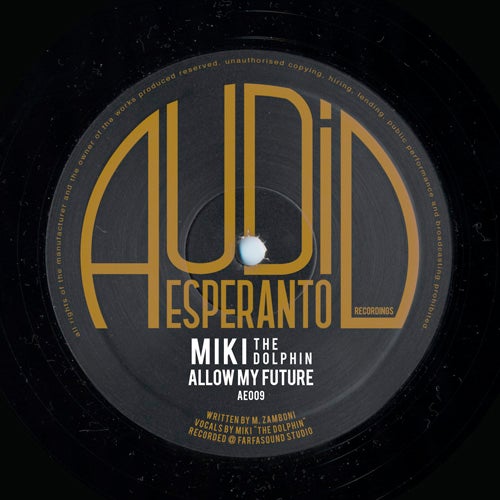 Release
Allow My Future