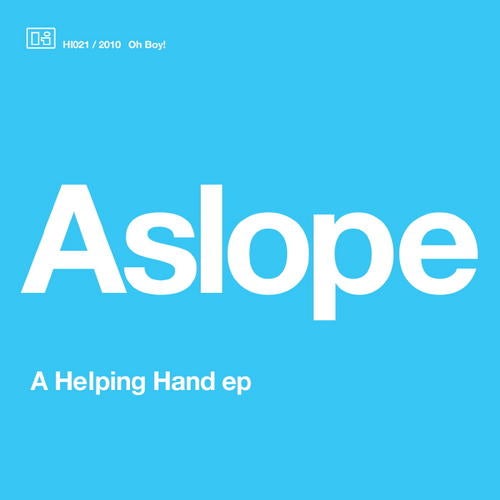 Having not had an official release for some years, Hobby Industries is now back with a series of releases, with the first batch concentrating on new local Danish producers who inspires us with their take on electronic sounds in 2010.
Hobby was never dead or sleeping … just taking time off to concentrate on other parts of life, but still listening and experiencing the world of sound constantly delivering new exciting music to enjoy and find inspiration in. Especially the ever expanding UK bass sounds and the more hip hop influenced wonky ideas has giving us a new outlook which should be audible in the new releases, all wearing the Oh Boy! banner.
First up in the Oh Boy! series is new kid on the block, Aslope.
Aslope is the alias for 24 years old design student, Torsten Lindsø Andersen. As a freshman in electronic music, the resumee of Torsten is not a long bragging one. A few local remixes and concerts and that´s it… but don't be fooled by this. Aslope knows his way with beats, bass and samples all produced with the Battery sampler.
Alongside forthcoming Hobby debutant, Nabo, Torsten is also a member of New Folder, a Copenhagen based DJ and producer collective who takes part in creating a healthy, vibrant and young scene of genre bending productions and ideas within club music.
Mark Pritchard, Nosaj Thing, and Gold Panda (who´s mix of Close, we are very proud to feature on this release), are all big names in the book of Aslope. The more reduced and smoked out Techno House productions from Border Community, Kompakt and the likes, are also a strong influence with it´s simple, yet well functioning productions for both club and headphones. All this should be audible in the music of Aslope.
Hobby Industries has always worked as a helping hand to artists we believed would be able to continue producing and releasing interesting music after the important first vinyl release. Most of them seem to have build careers from this, starting own labels or found more established ones to help them find a bigger audience. Our feeling is it could also happen to Aslope in the nearest future if he continues like this.
Watch out for forthcoming Ep´s by the likes of Nabo and Eloq, and ......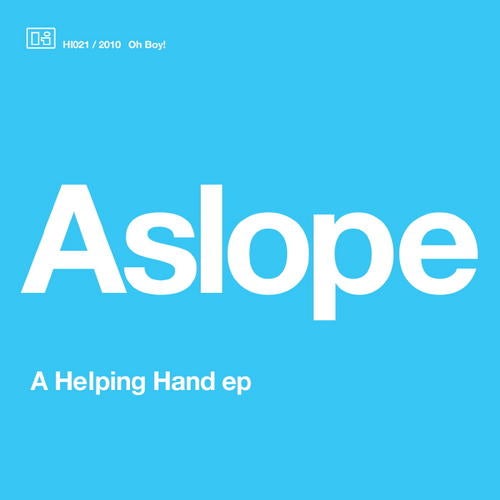 Release
A Helping Hand EP