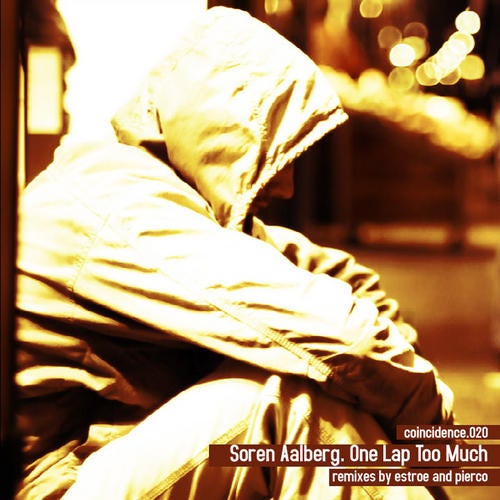 Soren Aalberg is a man so mysterious that even his parents can only contact him using specially trained postal pigeons. His life story is nothing but remarkable: baby Soren was found by two fishermen floating in a Ikea basket on the Nordic Sea. He was raised by Mr Aalberg and went off to study in Kopenhagen (where he still lives today). It was there, during a protest rally against Lego's decision to stop making the fishing boat toys, that he ran into Tom Hades and Tomas Angstrhom. They introduced the kind, but quiet Soren to the world of beats and bleeps.
Soren makes his tracks on home made synthesizers and uses lots of own sounds, such as spoons being rubbed against women's breasts or slapping a banana on a wooden table. This gives it a unique sound, remarkable and far from the ordinary. He currently runs a label together with Tomas Angstrhom, called Girafe Sauvage (although Soren has never seen a girafe in real life).

The remixes are done by Estroe and Pierco. Estroe, nothing short of a divine personality with a never failing enthousiasm, has been on the wishlist of us for a very long time. I first heared of her over a decade ago when she was playing in Amsterdam on a boat behind the Central Railwaystation, and where she blew me away with her record choice and captivating ability to take the dancefloor into the Estroe world. If anything, this remix is exactly that: a very deep emotional approach which will go down well in the early hours.

Pierco on the other hand has taken the track to a much more straight-forward level. Brutal and subtle combined into one. We don't know anything about the man except that he lives in a dungeon near our nation's capital and that he trained Soren's pigeons.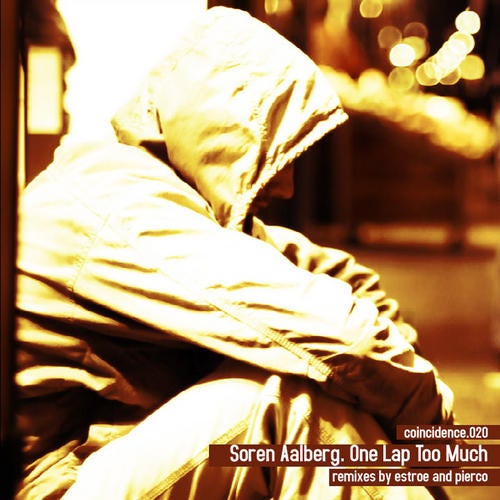 Release
One Lap Too Much