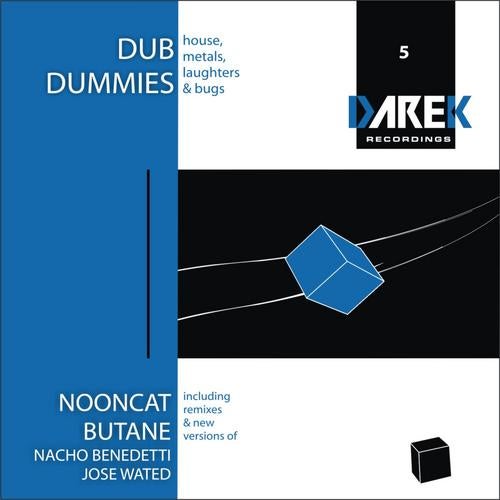 Release Date

2009-09-29

Label

Darek

Catalog

DRK005
Darek Recordings finally presents its fifth reference named: House, Metals, Laughters & Bugs. A tasty and up front EP made by the talented duo coming straight from Argentina, Dub Dummies! This collaboration is formed by ATRX and Peladofreak and they're offering you an excellent project. You will also find interpretations by the giants Nooncat and Butane. Our friends Jose Wated and Nacho Benedetti also left us their points of view of these tracks.

Dub Dummies first met in 2001, while studying at the National University of Quilmes. As soon as they knew each other, they started sharing and creating music of different styles. Nowadays, you will find a great number of releases made by them, including remixes and collaborations with friends and co-producers. They are a great duo to follow and to remember, with many tricks up their sleeves!
Track by Track:

"Cicadas (Original Mix)": Fusing Jazzy and Techno sounds, patterns and discrete harmonies. It's an effective track with an atmosphere that totally reflects the title of this EP. Singing crickets and sexy trumpets are announced.

"Cicadas (Nooncat Remix)": This remix builds up gently, until you notice your feet leaving the ground. A delicate mixture of groove and technique. A delightful more Tech House oriented version and we really love this one.

"Cicadas (Butane Remix)": Exploring rhythms and bass lines, rising to the surface, sensible but yet punchy grooves. This interpretation is offering you something different, the perfect occasion to let your senses go and enjoy these hypnotic sounds.
"Grasshopper (Original Mix)": Solid structure and the perfect dose of House and Techno mixed into this typical Dub Dummies sound full of heart, feelings and captivating sound structure.

"Crickets (Original Mix)": Bleepy electronics and screaming basses in a tropical forest of laughter. This track tells a real story, you will spend a great time dancing to this one.

"Cicadas (Nacho Benedetti Remix)": Nacho's interpretation is more lineal and has some old school techno influences. You will notice this effective bass and the well produced arrangements. Perfect to shake your hips and enjoy the night.

"Cicadas (Jose Wated Remix)": This one is the minimal touch of this EP, Jose delivered us a deeper version with different influences. Basic movements for determined situations. Clicks and noises for the pleasure of your ears.

We hope that you will enjoy this masterpiece and spend good moments while listening or mixing those tracks that came from intense and professional collaborations. Have a great time…until the next one!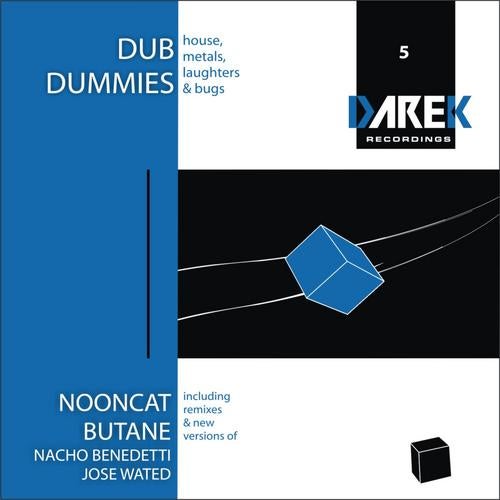 Release
House, Metals, Laughters & Bugs
Release Date

2009-09-29

Label

Darek

Catalog

DRK005