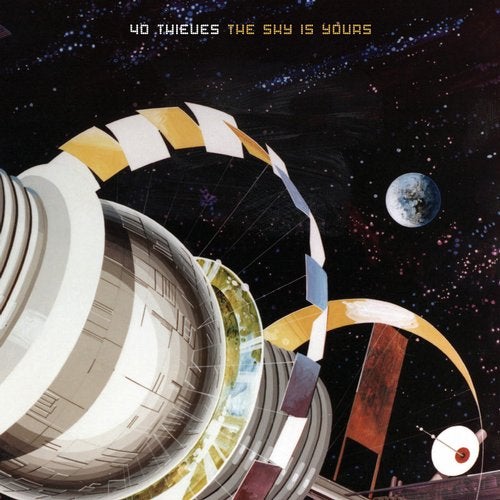 Release Date

2014-04-21

Label

Leng Records

Catalog

LENGCD007DD
2014 is the 10th anniversay of the San Francisco based producers 40 Thieves releasing their first EP and now they come through with their debut album The Sky Is Yours for Leng Records.

Core members Layne Fox, Corey Black & Jay Williams call on their bevy of friends to contribute to the group's diverse sonic smake up. Travis 'TK' Kirschbaum was a co-founder and key contributor and local best buds Qzen, Alona, Rita Mazlan, Jason 'JP Soul' Peters, Chris MacGrew, Masahiko Kiritani, Dave Dick, Victor Critchfield, Colin Klingman, Dave Kurzman and Larry Hamilton have all played various roles in past and current productions.

Over the years 40 Thieves have connected with likeminded labels including Rong Music and Permanent Vacation to release a small handful of original singles and EP's. One in particular, 2008's "Don't Turn It Off," caused such a commotion it wound up on a few dozen CD compilations and was voted Best of the Decade by Beatport in 2010. Over the next few years the Thieves had the chance to remix great artists including Kid Creole and the Coconuts, Gary 'Chocolate Star' Davis, Plastique De Reve, and Johnny Dynell.

Whether they're creating cosmic odyssey soundscapes or lazy mutant house, 40 Thieves like to interweave live instrumentation with programmed electronics, their sound would be equally at home at the Mudd Club circa 1983 or in the headphones of an Ibiza beachgoer circa 2083. Whether slack or upbeat, 40 Thieves always aim for the head as well as the floor.

Their first release for Leng was the huge and now super rare double A sided 10 Backward Love/Crystal Mountain Thunder. This was followed by a one sided 10 picture disc for Record Store Day 2013.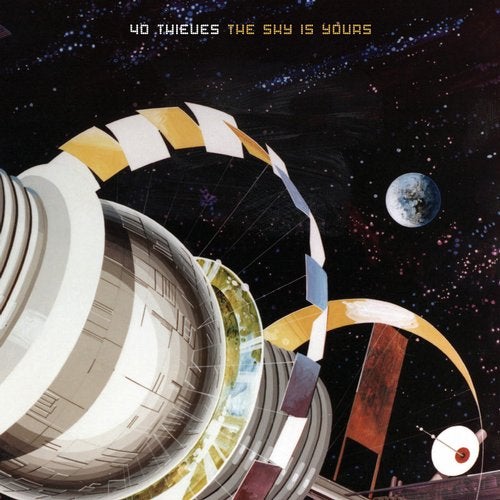 Release
40 Thieves - The Sky Is Yours
Release Date

2014-04-21

Label

Leng Records

Catalog

LENGCD007DD